Safety tips to survive a mob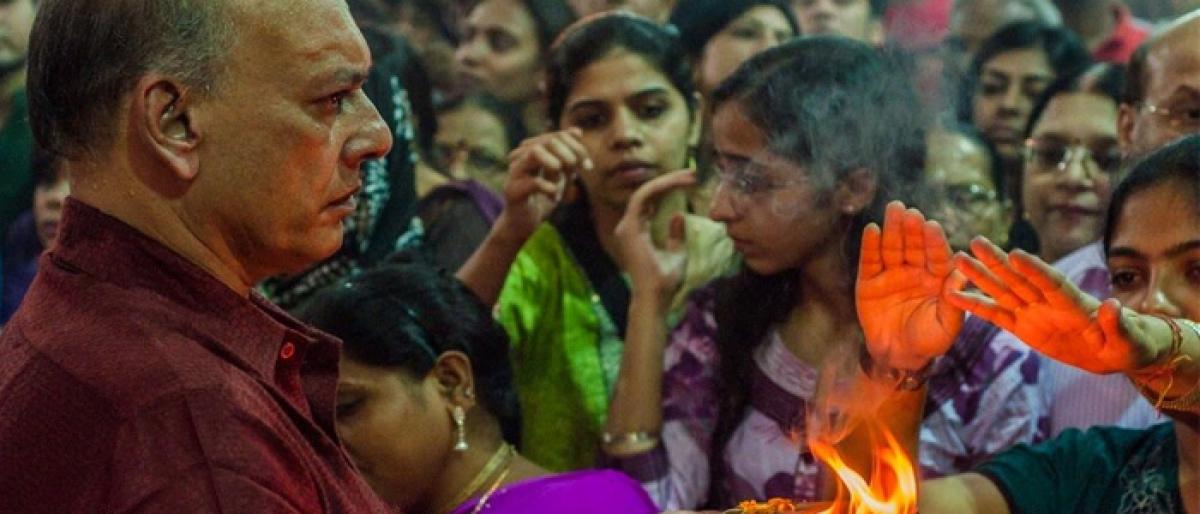 Highlights
We are a nation that loves celebrating festivals We have festivals allround the year which keep us excited We arent afraid of getting on the streets and expressing our joy This very Indian spirit attracts crowd from world over But while we celebrate each festival to the hilt, it wont be out of place to say that we often tend to ignore the health and safety aspects
We are a nation that loves celebrating festivals. We have festivals all-round the year which keep us excited. We aren't afraid of getting on the streets and expressing our joy. This very Indian spirit attracts crowd from world over. But while we celebrate each festival to the hilt, it won't be out of place to say that we often tend to ignore the health and safety aspects.
Diwali, Dasara, Durga Puja, Navratri, Chatt coupled with scores of other festivals from other states see thousands of people getting on the street for celebration. Experts believe that with a little care and caution, we can prevent injuries when there is massive crowd build up. Dr Santosh Datar, medical director and consultant doctor from leading emergency healthcare service provider, Ziqitza Healthcare Ltd, suggests some safety tips:
REMAIN ALERT AND STAY CALM
While walking along with a large crowd or while surrounded by a large set of devotees always make sure that you identify the crowd and its strength around you. If the gathering or the crowd build up gets uncomfortable, then try and get out of the place slowly. The key here is to remain calm and not panic seeing the build-up. Women and kids should avoid getting in the middle of the moving crowd.
BE A SMART DEVOTEE
Always put some thought to what you are wearing. Comfortable clothing with minimum accessories is best advised. Wear shoes that provide good protection and aren't slippery. Never stand under a big structure. If possible always stand at a place where there is some room to move around.
APPOINT TRAFFIC GUIDES
If you are a part of a large group or society pulling the cart during visarjan or reaching a designated place with your friends in a car or bigger vehicle make sure to appoint some traffic guides. This is to avoid taking wrong turns which otherwise leads to chaos in the streets. Never stop for celebrations at random stops. This will only lead to traffic build up at one particular route.
KEEP EMERGENCY NUMBERS HANDY
Even though it seems tough to manage several things in the crowd, one must always have the presence of mind to make a call to an emergency ambulance or police van in case of mishaps. Emergency numbers o like 108 for Ambulance Service , 100 for police, 101 for Fire, etc. should be stored in the speed dial of the phone.
FIRST AID KIT
Make sure that you carry a basic first aid kit with you. In case of some untoward incident you could prove to be a great help. Include essential first aid items such as antiseptic cream, plasters, bandages, scissors, adhesive tapes, dettol and wound cleaning agent for immediate treatment.
WATER AND FRUITS
Water can save life. Never enter a crowd or a religious procession without a bottle of water. If you intend to travel a long way, then make sure you have some fruits with you as well. This will avoid fatigue and keep you on your toes.
BE A RESPONSIBLE CITIZEN
Always make sure that you attend to a fellow devotee if he isn't feeling well.