Sreekara, Dhruva steal the show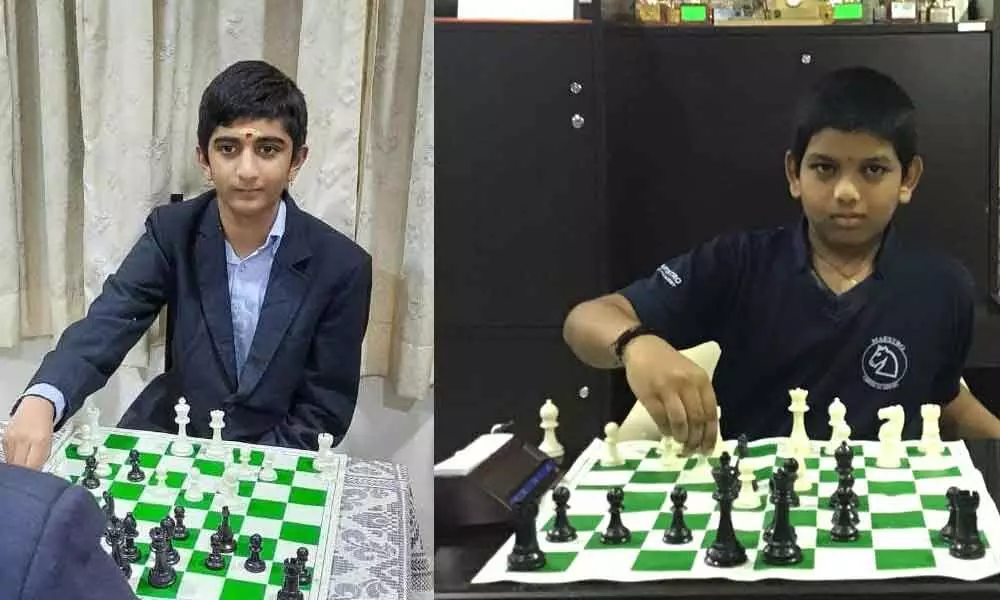 Highlights
The 174th Brilliant trophy Chess Tournament saw Sreekara Darbha clinch the crown in the Juniors category by scoring 10.5 points out of 12 rounds, while SK Taj Abdul and Aahlad Karthik bagged the second and third places respectively with 9.5 points each
Hyderabad: The 174th Brilliant trophy Chess Tournament saw Sreekara Darbha clinch the crown in the Juniors category by scoring 10.5 points out of 12 rounds, while SK Taj Abdul and Aahlad Karthik bagged the second and third places respectively with 9.5 points each. The tourney was conducted online on www.lichess.org due to Covid-19 pandemic.
In Open category Dhruva Thota and M. Niranjan tied for first place with 10. 5 points each out of 12 rounds and in the ensuing tie-break Dhruva Thota of Maestro Chess Academy won the event. Niranjan had to settle for the second place while Ritobroto Sen fetched third place with 10 points.
Open category top ten places: 1. Dhruva Thota, 2. Niranjan, 3. Ritobroto sen, 4. Sk. Sumer Arsh, 5. Tulasiramkumar, 6. A. Sai Mahathi, 7. A. Vikas, 8. Siddarth Ramanand, 9. Chidvilas sai and 10. Abdul Sattar.
Boys Category:
Under 15: 1. Aahlad Karthik 2. Pradyumna
Under 13: 1.Hemanth, 2.Akshith Mattupalli
Under 11: 1.SK. Taj Abdul, 2. Aryan . T
Under 9: 1. Vihaan Saikrishna, 2.Vineel R Karthik
Under 7: 1.Havish Kovidh, 2.Hariram Perecharla
Girls Category:
Under 15: 1. Swaralakshmi S Nair, 2. Sara Kausar
Under 13: 1. Naannya, 2. Sahasra Samudrala
Under 11: 1.P. Sravani, 2. Amulya Bhagavathula
Under 9: 1.Hrithika Thota, 2. L. Laasya
Under 7: 1.SriLakshmi, 2. Bhavishya