Diwali 2019: Tata Sky, Dish TV and Other DTH Subscribers Should Check These Offers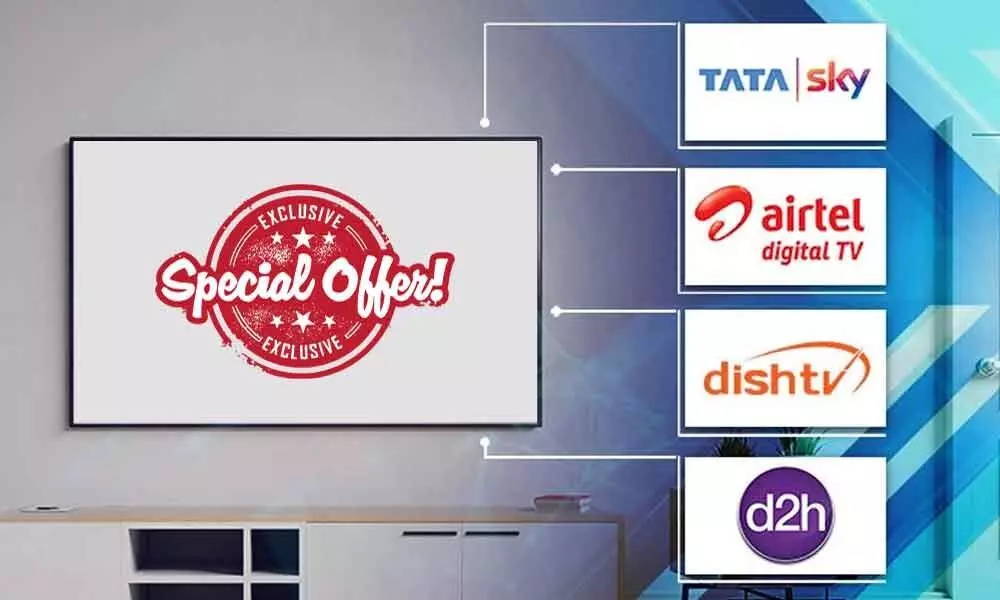 Highlights
On this festival season, there are many offerings in the DTH industry to impress the subscribers and new customers.
With the festival season around, just like the telecom operators the DTH operators also rolled out new offers, discounts and promotions. The DTH operators offer the most attractive promotion for their existing customers and for their new customers to impress them.
Now, during Diwali, the subscribers in the DTH industry are offered many promotional rollouts. This Diwali brings the first one after the implementation of the new Trai tariff regime which means that these festive offerings would come as a customer relief because the customers feel that they are overpaying for their DTH connection. If you are a DTH subscriber with any one of the operators mentioned below, then you must check these promotions, to get benefitted of these offers this Diwali.
Tata Sky: Reduced Prices on Channel Packs
The first offering that we are going to tell is about Tata Sky, the top DTH operator of the country. Tata Sky has managed to be the number one DTH operator because of its offerings at the right timing. Under this offer, Tata Sky is offering its add-on channel packs, curated channel packs and regional channel packs at a discount to its customers. The price deduction on these channel packs is not much, but it would still bring some small saving for the customers. To its new subscribers, Tata Sky is also giving a 28% off on a new HD connection.
Dish TV: 250 Channels Offered at Rs 219
Under this new offer, Dish TV is offering some of the channel packs at previous pricing for its subscribers. This means that for Dish TV subscribers, some of the packages with more than 250 channels would be available for Rs 219. But the Dish TV subscribers need to subscribe to this plan for two years to get benefitted of reduced pricing. There are also compelling reasons for the subscribers to opt for Dish TV, given its launch of new Hybrid Set-Top Box, and the festive pricing, even though with a two-year commitment.
D2h: Long-Term Plan
D2h subscribers will get access to better long-term plan benefits for their DTH plans. The subscribers of D2h will get benefitted double on these long term plans. The subscribers would get 14 days of free service on three months of upfront payment, 30 days of free service for 6 months of upfront payment, and 60 days of free service for 10 months of upfront payment.
Channel Price Cut from Broadcasters
Amongst other festive offerings, broadcasters are also offering the price cut which the subscribers have appreciated right before the festive season. From the beginning of the festive season, the famous channels like Star Plus, Colors and others have slashed prices, with which the customers are pleased. Even though the DTH operators are not extending this offer, the subscribers are getting to enjoy it in the festive season. Under this price cut, many SD channels are available for Rs 12 per month as contrasting to Rs 19 per month.