Adilabad: Pay full salaries, demands teachers union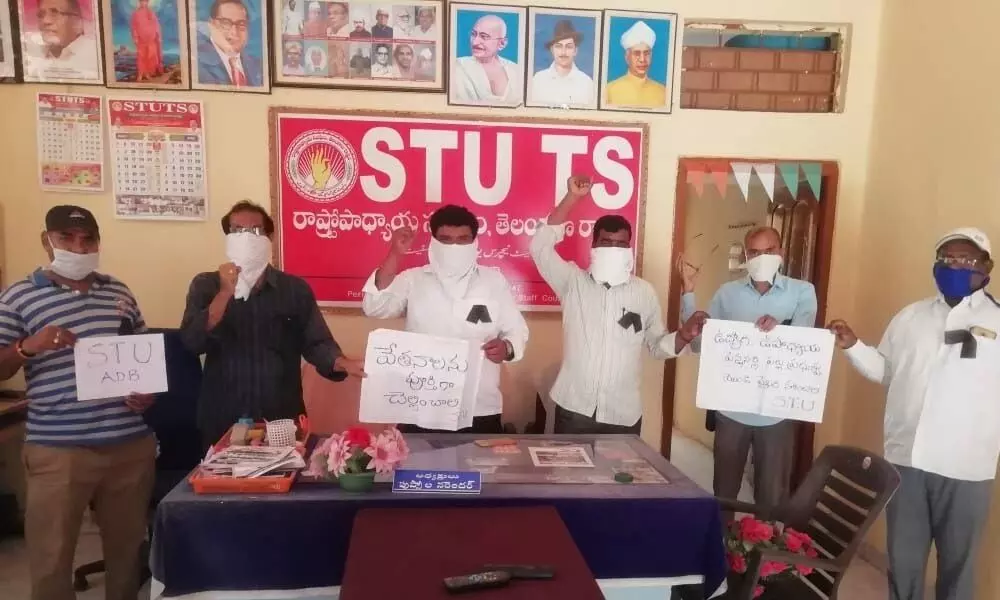 Highlights
The State Teachers Union(STU) has demanded government to pay full the school and Colleges staff as they face difficulties in meeting their expenses
Adilabad: The State Teachers Union(STU) has demanded government to pay full the school and Colleges staff as they face difficulties in meeting their expenses.

Staging protest wearing black ribbons in Adilabad on Saturday, STU district president Jadhav Ashok Kumar and general secretary P Narendra alleged that all the employees, teachers and pensioners have been facing severe financial difficulties due to wage cuts in March and April. They also expressed concern that wages have been cut continuously for the third month. Neither the Central government nor any other State government has cut wages and pensions at this level. They strongly condemned the government's act.
Union leaders Narendra, B. Ravindra, N Yadagiri, M. Raju, Satyanarayana were among those who joined the protest.