Agri ops hit as levels groundwater shrink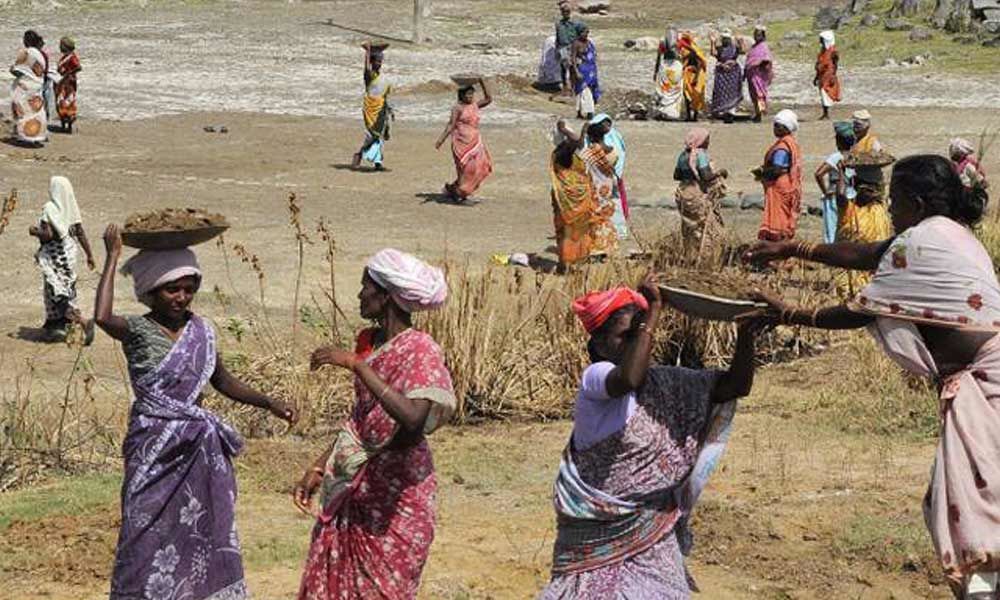 Highlights
Agri labourers shift focus to employment guarantee scheme
Siddipet: The intensity of summer is increasing day by day.
The depletion of ground water is affecting the agricultural works, as a result the labourers are focusing on employment guarantee scheme as a substitute.
With this influx, the rush for work in employment guarantee scheme is growing.
Drought like situation is prevailing in the kharif season due to depleted ground waters.
The farmers are leaving their fields and looking for alternatives.
As a result, labourers are looking towards works in employment guarantee scheme, as agriculture jobs have declined.
According to the 17 old mandals of the district, work under employment guarantee scheme in 420 villages has already begun.
At present, 19,170 workers are working in the district.
The Husnabad zone was the first in the district with 1,820 laborers and the Nangunur stood at the last with 743 labourers.
On March 13, 1,7935 laborers were deployed in all zones and 19,170 attended on March 14.
Under this employment guarantee scheme several works which are useful for the farmers have been taken up apart from increasing ground water levels, rain water harvesting, repairing ponds and other water sources.
Especially tanks, fishponds and farm ponds are being dug.
Roads to reach agriculture fields and link roads are constructed which connect the affiliated villages.
Due to the summer, the workers will get an additional wage from February.
The government has already issued an order to pay the additional money along with daily wage.
20 percent of additional money will be paid in February, 25 percent in April 30 percent in the month of May.
These additional amounts will be added to their accounts along with the wage money.
Officials are also trying to provide work for all the eligible.
"With the decline in agricultural activities, the number of employed laborers is increasing.
We will work for everyone who wants to work.
We are figuring out how many people worked last summer.
We are constantly reviewing employment with staff.
We have taken initiatives to organize new tasks with new sarpanches. The number of work force is likely to increase.
We will provide work for all of them," they said.