Another Covid-19 treatment facility coming up at Nacharam: Eatala Rajender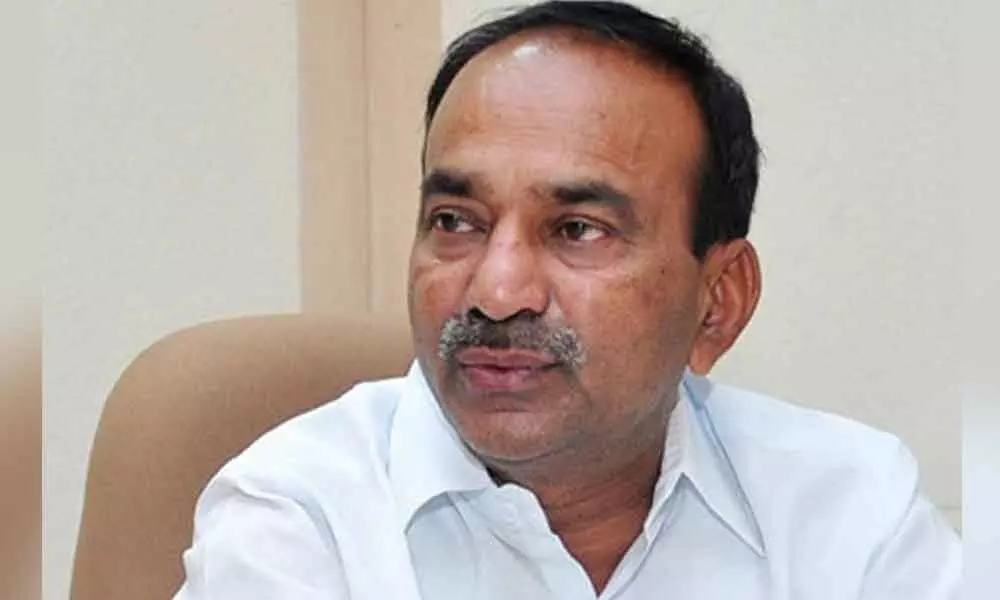 Highlights
The new block with 450 beds is built with a budget of `200 crore at ESI hospital Nacharam and works will be completed in the next 20 days
Hyderabad: In addition to 1,500-bed TIMS hospital in Gachibowli, the Telangana Health department has readied another new facility with over 450 beds to be used as coronavirus treatment hospital. The new block with 450 beds and built with a budget of Rs 200 crore is located in ESI hospital, Nacharam and works will be completed in the next 20 days. Health Minister Eatala Rajender and Labour Minister Ch Malla Reddy inspected the new building on Saturday and went around checking various facilities including operation theatres and wards.

This extension in ESI hospital was conceptualised in combined state but gained momentum after Malla Reddy took over as the Labour Minister.
Speaking to newsmen, Eatala said that this hospital equipped with latest facilities and equipment will be used for corona treatment initially and later exclusively for workers and labourers working in private companies and firms and have ESI cards.