BJP going overdrive, issue will be solved in 10 days: Gutha Sukender Reddy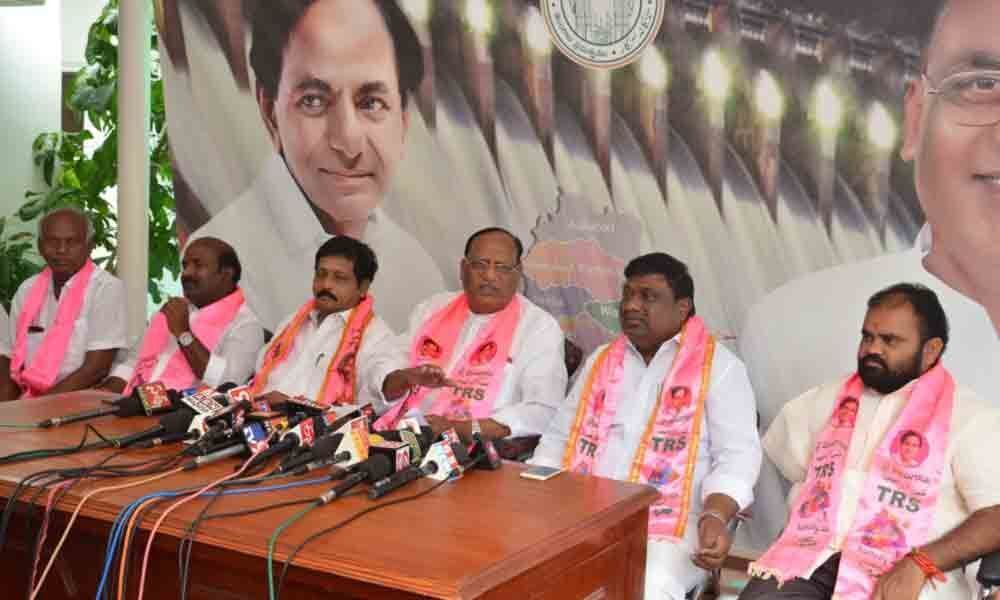 Highlights
Slams Komatireddy Venkat Reddy stating that the Bhongir MP has been blind to the progress of Brahmana Vellemla Lift Irrigation Project works.
Nalgonda: Telangana Rashtra Samithi MLC Gutha Sukender Reddy slammed Bhongir MP Komatireddy Venkat Reddy while addressing the media in Nalgonda on Thursday. Gutha reiterated that the State government was committed to complete the Brahmana Vellemla Lift Irrigation project and added that it would be commenced in 11 months.

Blind to the progress of the project, Komatireddy has playing dramas for his political mileage, Gutha alleged, calling the Bhongir MP an uncivilised person.
Terming the comments made by Bharatiya Janata Party with regard to scarcity of urea in the State as baseless, Gutha advised the saffron leaders to show their sanctity towards farmers by addressing the issue using their relations with the Central government.
He informed that issue of scarcity of urea would be addressed within 10 days.
Zilla Parishad Chairman Banda Narender Reddy, MLAs Bhupal Reddy, Chirumarthi Lingaiah, MP B Lingaiah Yadav and others attended the press meet.