Corona scare: Traders to keep shops shut from June 28 till July 5 in Hyderabad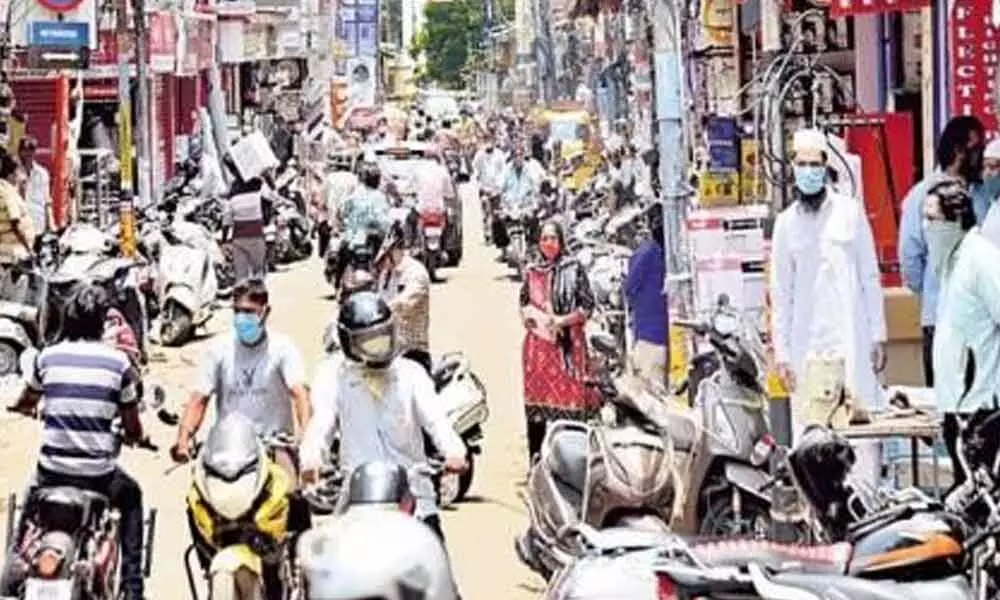 Highlights
In the wake of fast spreading of the deadly coronavirus in the city, many traders have decided to stop the entire business operations from Saturday to till July 5
Hyderabad: In the wake of fast spreading of the deadly coronavirus in the city, many traders have decided to stop the entire business operations from Saturday to till July 5.
Hyderabad Secunderabad Sanitary Dealers Association announced the stoppage of entire business operations in entire Troop Bazaar.
The Hyderabad Cut Piece Cloth Merchant Association, Ghansi Bazar market and Hyderabad Kirana Merchant Association also decided the closure of trade activity till July first week.
All the automobile wholesale and retail merchants, twin cities rice mill stores association and Secunderabad Electric Trade Association and Inder Bagh and Gujarati Gali Medical traders also decided to shut the trade activity for three days from Friday.