Hyderabad: Diesel vehicles raise air pollution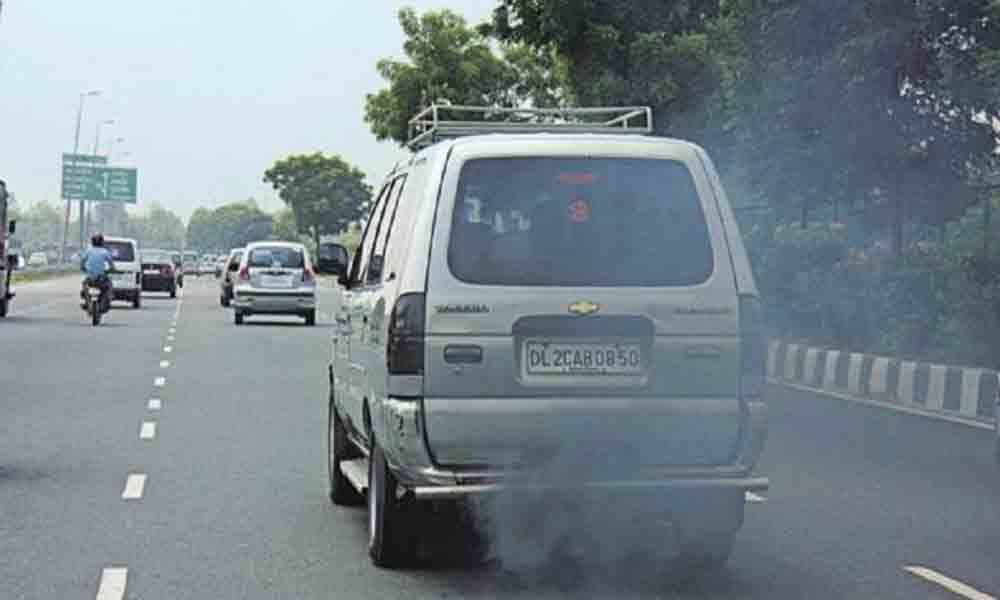 Highlights
Any increase in number of diesel vehicles will automatically have a direct impact on particulate matter (PM), ammonia and nitrogen dioxide. Nearly 40 per cent of air pollution is caused by these vehicles
Hyderabad: The city is seeing a boom in diesel cars. The burgeoning automotive industry adding 6,000 diesel vehicles to city roads every year, has only made the matter worse when it comes to air pollution levels.

The industrial areas are said to contribute a significant amount to the air pollution levels in the city. However, they are mostly restricted to the north-western part of the city and fall to a bare minimum in comparison to the pollution contributed by the traffic.
A rise in diesel vehicles can be harmful as it indicates the presence of primary pollutants like carbon monoxide, nitrogen oxide and hydrocarbons in the air.
Speaking to The Hans India here, a senior officer at TSPCB said, "Any increase in the number of diesel vehicles will automatically have a direct impact on particulate matter (PM), ammonia and nitrogen dioxide. 40 per cent of air pollution is caused by these vehicles from the exhaust of the diesel vehicles which are a major source of outdoor air pollution in the city."
He further added, "Emissions from diesel vehicles are the worst kind because diesel contains more impurities and combustion percentage is less compared to petrol vehicles."