EC rubbishes announcement of schedule in haste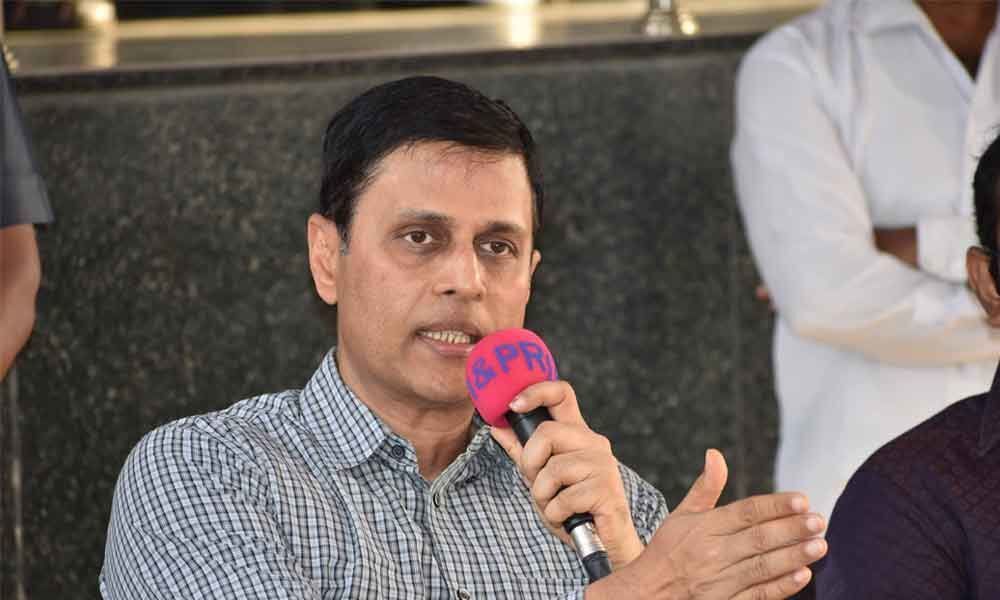 Highlights
Chief Electoral Officer Rajat Kumar says members of MPTCs and ZPTCs are the voters and newly elected members cannot be considered until they take oath of office
Hyderabad: Chief Electoral Officer (CEO) Rajat Kumar stated that existing members of MPTCs and ZPTCs are the voters in the MLC Local Authorities constituency polls to be held in Ranga Reddy, Warangal and Nalgonda districts on May 31.
He further stated that the newly elected members of MPTCs and ZPTCs will have no say in the Legislative Council elections although the results will be declared by May 27.
Addressing the media here on Thursday, Rajat Kumar pointed out that the newly elected members of MPTCs and ZPTCs cannot vote in the MLC elections until they take the oath.
The term of present members of MPTCs and ZPTCs will expire in July first week and until that time the existing members of MPTCs and ZPTCs continue to be voters in Local Authorities Constituencies, he clarified.
The CEO rubbished allegations by a few opposition parties that the MLC election notification was issued in haste.
He explained that June 10 was the deadline for electing new MLCs as by that time the six month period for conducting by-elections would be completed.
It is ECI's prerogative to decide dates and also it is known that six-months time period for holding by-elections would be over by June 10 as the concerned members resigned in December, he added.
Rajat Kumar also stated that an orientation programme on the counting of votes was conducted for Collectors / ROs and AROs at LB Stadium on Thursday.
He said that hands-on training was given to polling officials on EVMs, VVPAT and postal ballots counting.
As per court's ruling, this time 5 VVPATs will be counted from each Assembly constituency unlike the recent Assembly election when one VVPAT was counted along with respective EVMs, he added.
The CEO said that the 5 VVPATs would be taken out on draw of lots method after names of all polling stations in that particular constituency would be put in a box and five chits would be taken out one after other.
Initially, postal votes would be counted after which the EVMs and VVPATs counting follows, he said.