Warangal: Focus on women's economic empowerment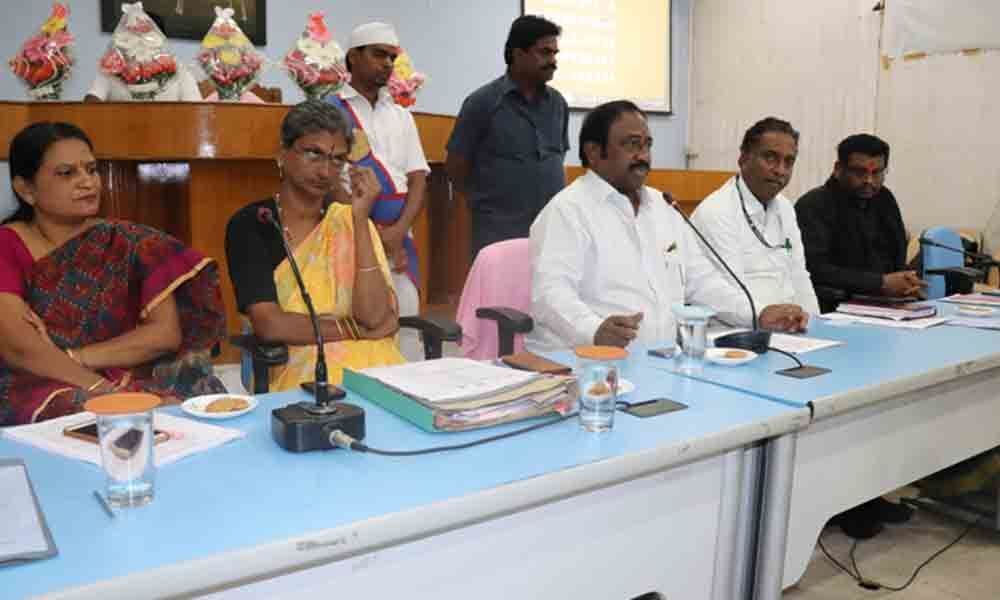 Highlights
omen should be equipped enough to participate in any development process, Greater Warangal Mayor Gunda Prakash Rao said.
Warangal: Women should be equipped enough to participate in any development process, Greater Warangal Mayor Gunda Prakash Rao said. He inaugurated the training of female masons in toilet techniques jointly organised by the Urban Management Centre in collaboration with the Greater Warangal Municipal Corporation (GWMC) and Administrative Staff College of India (ASCI) with Centre for Advocacy and Research as training partner here on Tuesday. He said that it's first time that training classes in masonry for women are being organised in the country and it happened to be Warangal to host it.

"Empowerment of women means equipping them to be economically independent. Once the women are empowered, they will become self-reliant, and will be ready to face any kind of situation in the life," Prakash Rao said. The earnings of women would also increase the income of their families, making them self-sufficient, he added.
He said that the need of the hour is to increase professional skills. The government is also trying its best to empower women by introducing several schemes for their welfare, he added. "Make use of the three-day training as the authorities have engaged the expert masons from Rajasthan and Delhi," he said.
Referring to the ongoing developmental works under Smart City Project, Heritage City Development and Augmentation Yojana (HRIDAY), Atal Mission for Rejuvenation and Urban Transformation (AMRUT) and etc, the Mayor stated that Warangal City is set to witness a tremendous development in the next few years.
"Warangal is one among the eight cities in the country selected by Bill and Melinda Gates Foundation to turn the city clean and green. A Japanese delegation from Japan Sanitation Consortium had visited the faecal sludge treatment plant (FSTP) located at Ammavaripet as part of their study to note the GWMC's plans to achieve 100 per cent sanitation," Prakash Rao said.
Stating that efforts were on to make the city plastic free, he emphasised the need for creating awareness about the ill-effects of plastics among the people, besides encouraging them to use jute, paper and cloth bags. Additional municipal commissioner Ch Nageshwar, GWMC Secretary Vijayalaxmi, MHO Dr Raja Reddy, superintendent Prasanna Rani and NULM State coordinator Ravi Kiran were among others present.