Hyderabad: AIF donates 100 ventilators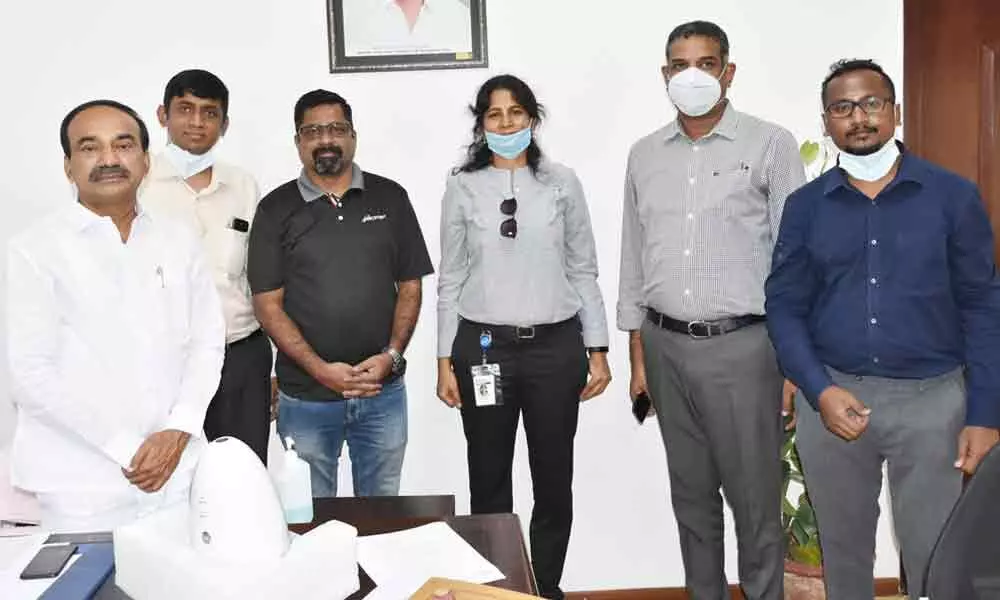 Highlights
The American India Foundation (AIF) on Tuesday delivered 100 ventilators to hospitals providing care to patients facing COVID-19
Hyderabad: The American India Foundation (AIF) on Tuesday delivered 100 ventilators to hospitals providing care to patients facing COVID-19. The donations were made possible by Micron's $1 million grant towards the pandemic in the state of Telangana. Grace Cancer Foundation led by CEO Dr Chinnababu Sunkavalli facilitated the initiative with the Telangana Government.
The ventilators were delivered to several facilities like Gandhi Hospital, Osmania Hospital and the Government Chest and General Hospital respectively. As part of the efforts to support health infrastructure needs in Telangana, 5,000 PPE kits, comprising of N-95 Masks, coverall gowns, gloves, shoe covers, goggles, face shield, and disposable bags, were also given to the hospitals to protect the staff and enable them to carry out services to those in need.
Health & Family Welfare Minister Eatala Rajender, receiving the ventilators said, "From the received 100 ventilators we will install eighty of these in Gandhi Hospital and ten each at Osmania Hospital and Chest Hospital. These ventilators will benefit patients when they will collapse due to lack of ventilator care due to COVID-19. In the past when patients from deprived sections sought care in private hospitals, they were fleeced of Rs 30, 000 to 40,000 for ventilator care and ended up with huge debt."
"Ventilators and PPE kits are critical supplies needed to treat patients," said Anand Ramamoorthy, the managing director of Micron India. Mathew Joseph, Country Director of the American India Foundation added, "In the next phase, we are intensifying efforts to focus on vulnerable communities in an outreach that will cover over 14,000 needy people, including women, children, elderly and persons with disabilities who are at the highest risk of catching infection."