Hyderabad: GHMC under fire for lack of basic amenities in Quthbullapur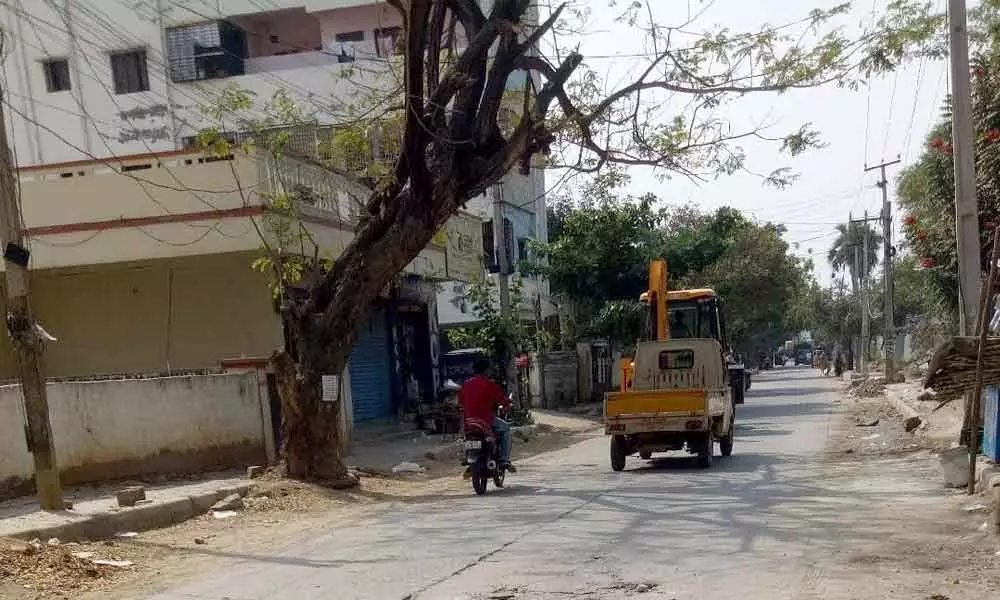 Highlights
Quthbullapur circle has problems galore such as bad roads, lack of streetlights and sewage overflow bad roads. Locals are fed up with evasive nature of officials despite making numerous complaints
Quthbullapur: Residents of Quthbullapur Circle are facing several hardships due to lack of civic amenities, such as bad roads, lack of streetlights and sewage overflow.

According to the locals, Greater Hyderabad Municipal Corporation (GHMC) authorities have completely ignored their problems. The road conditions in the SCB are in the worst condition and they are full of potholes, a common grievance in areas like Shapur, Subhash Nagar, Jeedimetla Village, Apuroopa Colony.
There is acute lack of streetlights in areas such as Jeedimetla Pipeline Road, Meenakshi Estate Colony and Sai Baba Naga, due to which locals find it worrisome to commute on these stretches at night.
"The sewage overflow issue at Meenakshi Estate Colony is causing trouble to the residents. When it rains, the roads become slushy and slippery and it is very difficult for us to ply form here," said Santosh, resident of Meenakshi Estate Colony.
"The officials assured us that road restoration works would be taken up within in a week, but nothing has been done so far,'' rued Rama, a resident of Jeedimtla.
"For the past two years, no action has been taken to lay a new road by the concerned officials and whenever we complain they say that they would act upon but till today no action is taken," said Ramesh, a resident of Apuroopa Colony.