Hyderabad: Persons receiving UIDAI notice to get legal help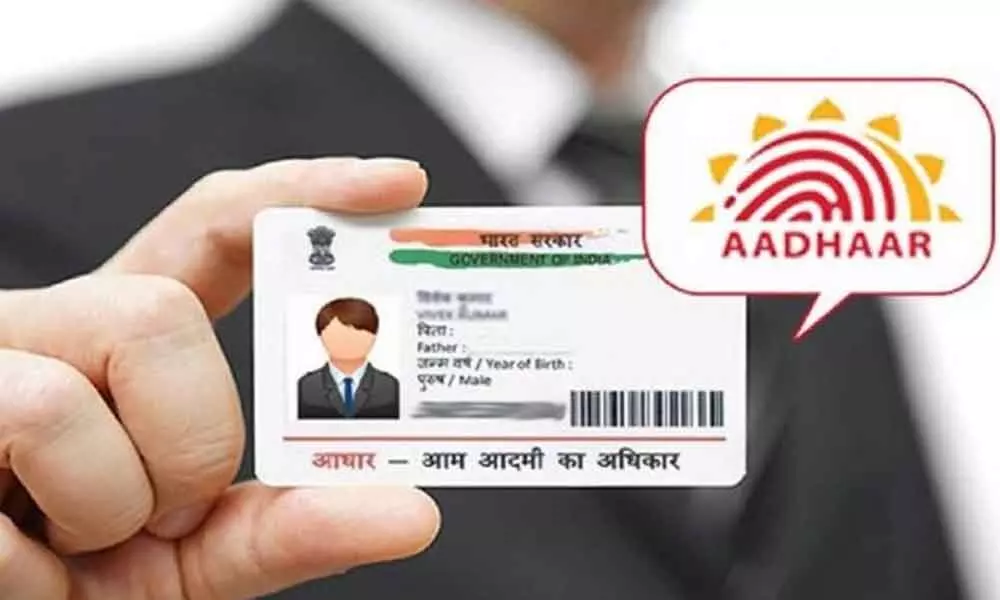 Highlights
Advocates TS JAC through RTI will attempt to find the trail of 'information'
The UIDAI notice on Tuesday to some people said that the office had received a complaint/allegation that the individual in question was not an Indian national
Hyderabad: Even though the dust raised after UIDAI (Unique Identification Authority of India) notice to some persons appear to settle for now, the individuals who received are exploring all legal options with the active backing of Advocates TS-JAC. They would be filing RTI to find out the trail of information or misinformation as the authorities have not completely ruled out possibility of summoning them in the near future.

It may be mentioned here that the UIDAI notice on Tuesday to some people said that the office had received a complaint/allegation that the individual in question was not an Indian national. That he had obtained Aadhaar through false pretenses and submitting false documents. For enquiry directed to appear before the undersigned / Enquiry officer with all the necessary documents in original to prove all your claims of citizenship and if you are not an Indian National, to prove that you have entered the territory of Indian legally and your stay was valid.
However, the UIDAI cancelled the scheduled meeting 'for the enquiry' at Mega Garden Function at Balapur Road in Chandrayangutta scheduled to be held on Thursday. Following which the Advocates are leaving no stone unturned to find out if it was a technical glitch which prompted the authority to jump towards initiating inquiry or spread of misinformation through unauthorized entities.
Further, Advocates TS-JAC would be taking the matter to the High Court, seeking to withdraw enquiry of these individuals who after several years were facing hardships. "With the help of senior advocate, I shall be challenging this in the court," said an individual from Talabkatta, who received notice.
According to JAC these individuals sighed a relief for now but there was possibility of being haunted, as UIDAI has alleged that these individuals obtained Aadhaar by submitting fake documents and through false claims.
Speaking to The Hans India Advocates TS-JAC Convener Mohammed Wali-ur-Rahman said that in the UIDAI notice it was mentioned that further course of action in this regard has already been communicated to each Aadhaar card holder through a letter by speed post to their address mentioned in Aadhaar. "As for now, the scheduled enquiry has been postponed but we demand that the enquiry to be withdrawn," he added.
He said that JAC will be filing an RTI to find out on what basis the authority was questioning to prove the citizenship, which was totally unconstitutional and working beyond the authority. As the Aadhaar authority has no right to verify citizenship. Advocates JAC would be deciding for the further legal process on the issue and would also approach the High Court.
"Advocates TS-JAC is committed to extending all its support and legal aid to the aggrieved persons on this subject and will also initiate for every step to protect citizen's fundamental rights," they added.