Hyderabad: Two women fall prey to matrimonial fraudsters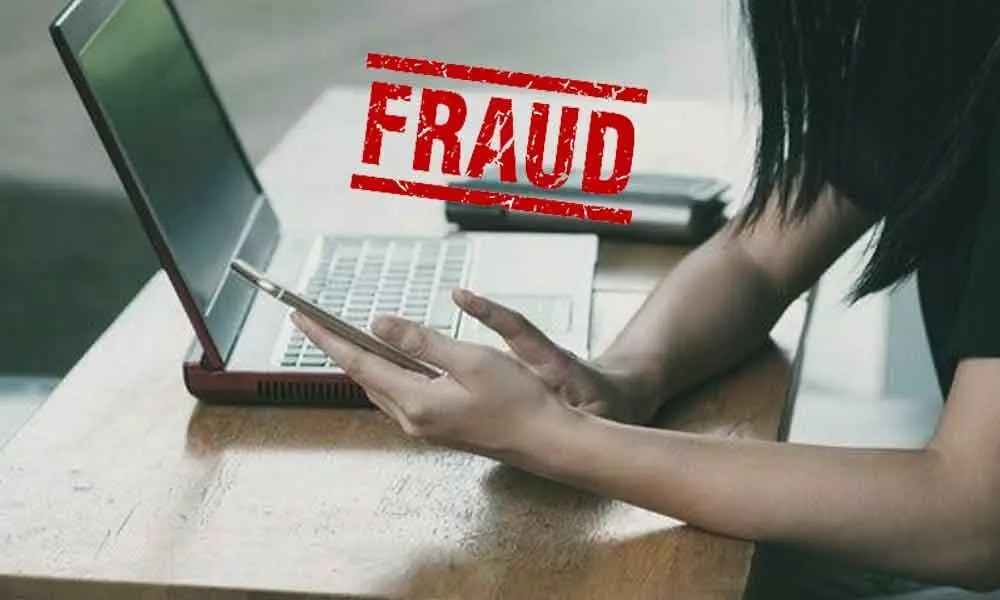 Highlights
In two separate incidents, two women fell prey to matrimonial fraudsters who duped the women for Rs 75,000 and Rs 90,000 respectively in two cases
Hyderabad: In two separate incidents, two women fell prey to matrimonial fraudsters who duped the women for Rs 75,000 and Rs 90,000 respectively in two cases.
According to cybercrime police, the women registered themselves at matrimonial websites. In the first case, the victim woman after registering herself at the website got acquainted with one Abdul Hakeem from the Netherlands. Later on they both also exchanged phone numbers and started chatting on Whatsapp.
However as days passed, the accused Hakeem informed the woman that he was sending gifts to her. Two days later, the woman received a call from a customs officer in Delhi who told her to pay an amount of Rs 18,000 for customs clearance and the victim paid the amount.
Further the victim got another call from the officer who mentioned that, the parcel had Euros in it and demanded Rs 55,000 for exchange. The victim transferred the money but she was suspicious and when she realised that she was cheated, she filed a complaint with us, said ACP Cybercrime, KVS Prasad.
He noted, "In the second case also, the victim got acquainted with one Dr Anas from Holland and she was also cheated in similar fashion but she lost Rs 90,000. When she realised she was cheated she filed a complaint with us."
"Based on the complaint received from two women we have registered a case and the matter is being investigated. However it is also urged to each and every citizen that they shall not believe such fraudsters who are acquainted through online portals," added the ACP.