Kamareddy: 82 students got itchy rash on skin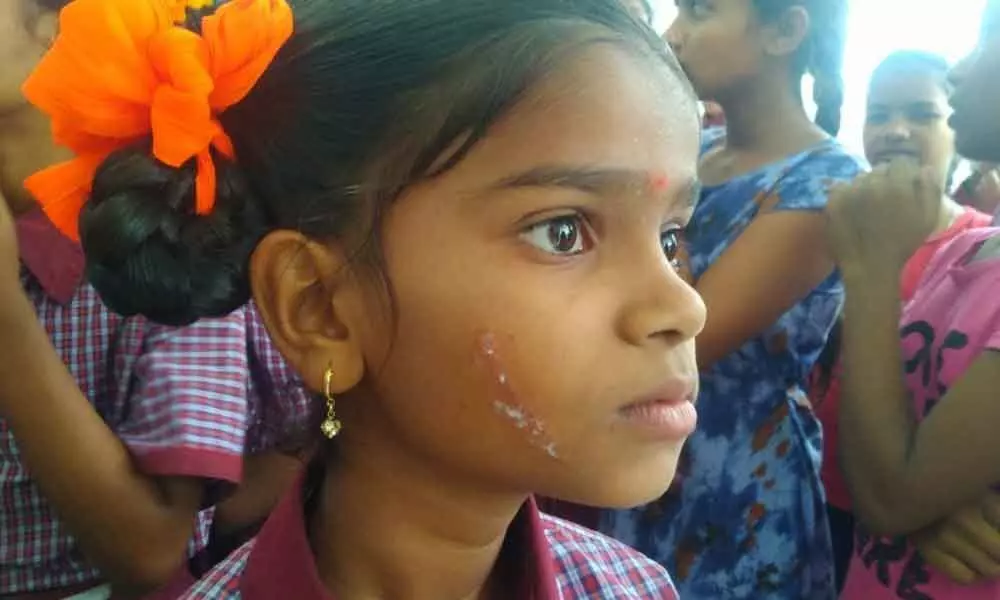 Highlights
PHC medical officer said the rash is due to insect bite
Domakonda (Kamareddy): As many as 82 students of Domakonda Social Welfare Girls Residential School are suffering with itchy skin and rash reportedly due to insect bite for the past two days. Students and teachers said that they got this allergy due to certain types of insects during nights. They are not specific about the insect which caused the allergy.

Students staying in rooms near the ground are suffering with this problem. About 600 students are studying in this school from fifth to Intermediate and of these, 82 students got skin rash and itch.
The School Principal Tulasidas, vice-principal Vijay Kumar and staff nurse Devakrupa shifted the girls to Domakonda primary health care centre and cleaned all the rooms.
Staff nurse Devakrupa informed Bibipet PHC officer, who rushed to the hostel and conducted tests to all the suffering girls. The officer said that the rash was due to insect bite and had provided treatment. Six students were shifted to Area Hospital Kamareddy. The officer suggested the students to take precautions.
After hearing the news, the students' parents alleged that their children are suffering in the hostels as the school officials are not taking proper care.
Subscribed Failed...
Subscribed Successfully...