Khammam: Doubts and anger among farmers as they gear up for Kharif season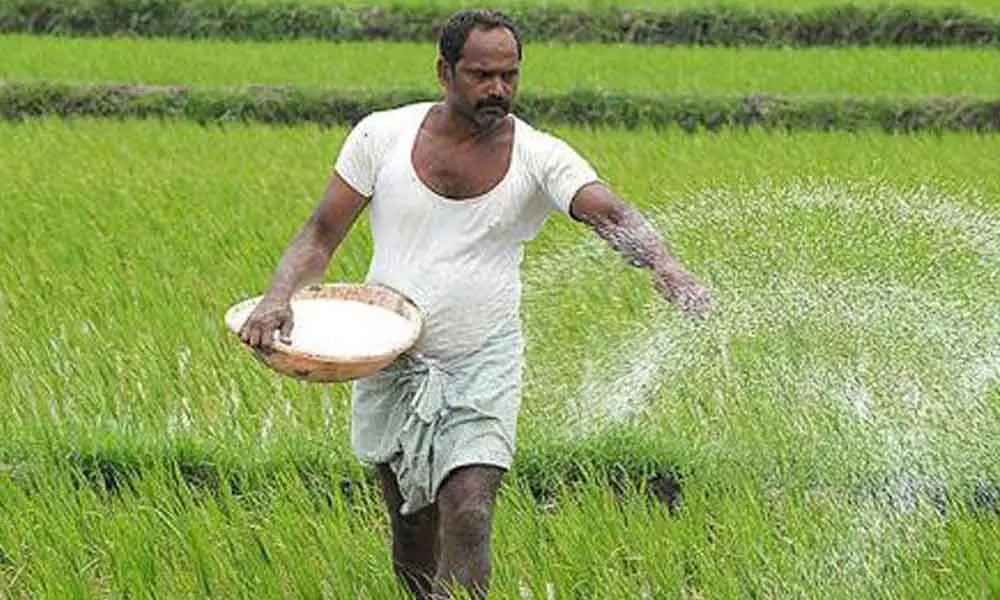 Highlights
The government has their right of choosing the crop they like
The farmers will have follow govt direction in choosing and cultivation of crops otherwise they would be deprived of Rythu Bandhu scheme benefits
Khammam: It seems the State government is relying more on Ministers and Collectors to shift the farmers to the change of crop pattern. The government, which took the concept as prestigious, wants to mould the farmers for it from the Kharif itself.

During the Rabi season where the two districts-- Khammam and Bhadradri-Kothagudem- witnessed bumper crop of paddy and maize this year but with the intervention of the government, these district may this kind of Diwali again.
According to government, though the paddy of Rabi is exported to other states, the farmers will not get much benefit. The farmers mostly cultivated doddu rakam (not fine quality) paddy in the Rabi.
Existing ayacut is stabilized and new ayacut witnessed after the completion of new irrigation projects and strengthening of earlier projects in the state. "The government plans to utilise the situation to benefit the farmers as well as increase the growth rate in agriculture in Telangana", Collector R V Karnana said, adding that the farmers are being asked to pledge on following new concepts.
The mission of the government is to produce quality cotton, chilli, redgram and fine quality paddy in the State. These crops have a lot of demand not only in Telangana and other states, they can be exported to other countries as well at good price.
Chief Minister K Chandrasekhara Rao has told officials to clear all doubts of farmers regarding new crop pattern change.
Transport Minister Puvvada Ajay Kumar says, "the condition of agriculture in Telangana was not impressive when TRS came to power in 2014. Completion of various projects in Khammam and other districts in Telangana gave enough confidence in achieving new results in the farm sector. By this new Agriculture Policy, the Chief Ministers aims at giving a new direction to this sector in the State".
The government planned to utilise the opportunity emerged during the Covid crisis and Telangana should be in the forefront to cash in such situations in all sectors including agriculture. Crop pattern will not be fixed and it will change as per the emerging conditions in the country as well as world.
The Minister said that the government wants that the farmers should not get lost by cultivating crops that lack market value. The farmers should also change their old systems like using more fertilizers and pesticides. Number of farmers' meetings is planned for it before commencement of Kharif.
But farmers have doubt as well resentment against the government for tying up the crop change with the Rythu Bandhu scheme benefits. The farmers who do not follow the government diktat regarding selection of crops, they won't get the benefits under the scheme.
And if the crops fail and farmers do not benefits as ensured by the government by changing the crops without their will, there would huge disappointments among the farmers. Govt need to take the responsibility for that and also compensate properly for the crop failures.
Subscribed Failed...
Subscribed Successfully...