Ramanna returns home after a 2-day underground drama in Adilabad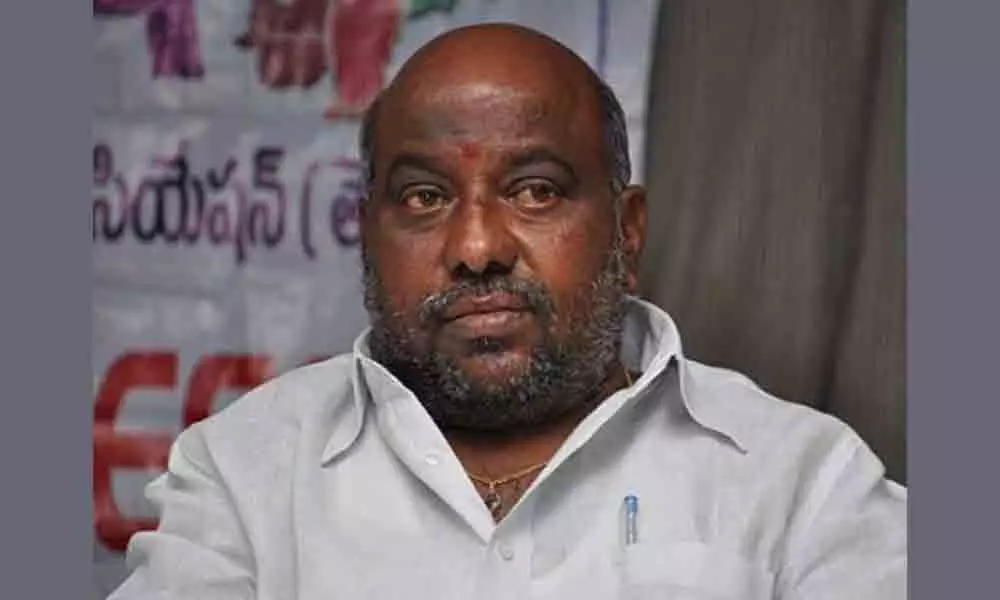 Highlights
MLA Jogu Ramanna returned home on Wednesday after a two-day underground drama.
Adilabad: MLA Jogu Ramanna returned home on Wednesday after a two-day underground drama.

Ramanna reportedly went to an undisclosed place from his MLA quarters residence in Hyderabad on Monday without informing anyone. He was reportedly went 'underground' apparently unhappy over denial of cabinet berth.
Speaking to his followers at his residence in Shanthi Nagar in Adilabad on Wednesday, Ramanna informed that due to some medical problems he was admitted in a hospital for two days, after the expansion of the cabinet. But he agreed that he was disappointed after the announcement of cabinet expansion. "I was admitted in a hospital due to health problems and there is no need for me to go underground," he clarified.
The MLA said that he rose from a youth leader to a Minister with the support from his family, friends and followers and never committed any wrong deeds. As a BC leader, I served the people, he added and asked the people not to believe false roamers of his disappearance. He declared that whatever happens he will continue in TRS only.
Ramanna urged the party activists and his followers to work with coordination and to work for the development and welfare of the people, under the leadership of TRS supremo and Chief Minister K Chandrashekar Rao and to achieve Bangaru Telangana.
Many of Jogu Ramanna's followers reached his house to meet him. One of his followers, Prashanth tried for self-immolation after dousing himself with kerosen at Ramanna's house before the MLA reached his house.
Subscribed Failed...
Subscribed Successfully...