Stung by dismissal, Ravi Prakash vents ire at political leaders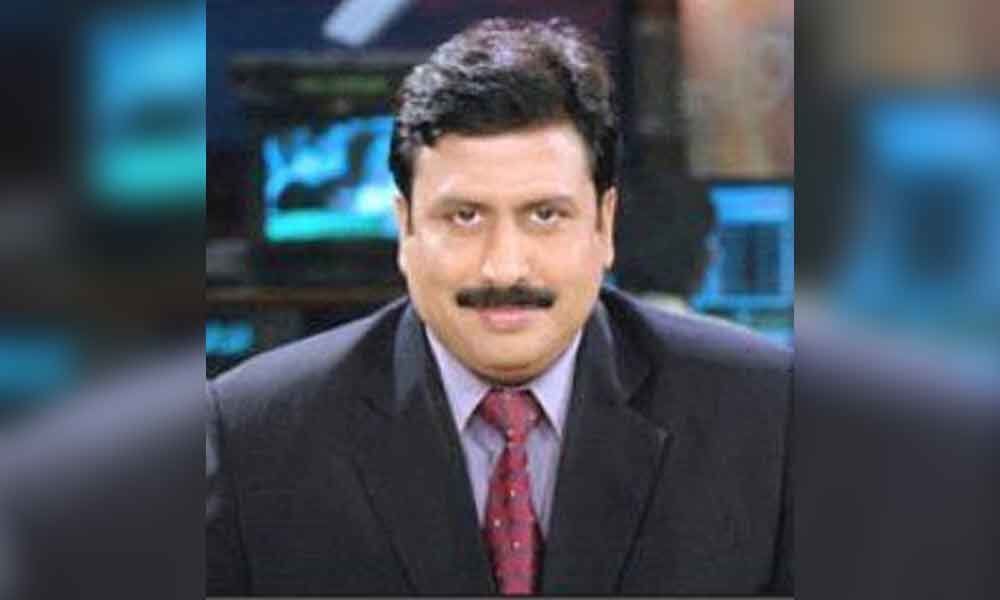 Highlights
TV 9 Group channels CEO Ravi Prakash, who was removed from the post on Friday, expressed anguish over his expulsion from the organisation unceremoniously
Hyderabad: TV 9 Group channels CEO Ravi Prakash, who was removed from the post on Friday, expressed anguish over his expulsion from the organisation unceremoniously.
In a statement issued here, he said, "representatives of political honchos are out there to devour every journalist and independent media house today."
He said that political leaders have threatened a professional company secretary by falsely lodging a complaint on ABCL and its directors.
He said with the support of a few members at the Registrar of Companies, some entered ABCL as directors from the backdoor and took illegal control.
It is a violation of orders of the National Company Law Tribunal (NCLT) restraining the company to alienate its shares or assets in collusion with the earlier promoter Srinivasa Raju of iLabs.
"It is unfortunate that the honchos have stooped down to the level of hounding, harassing and ill-treating my colleagues purely for the sake of forceful takeover of the company, he said he will remain a fellow shareholder and legal owner of his share of the company in the courts of law.