Telangana people happy with performance of BRS government: Gutha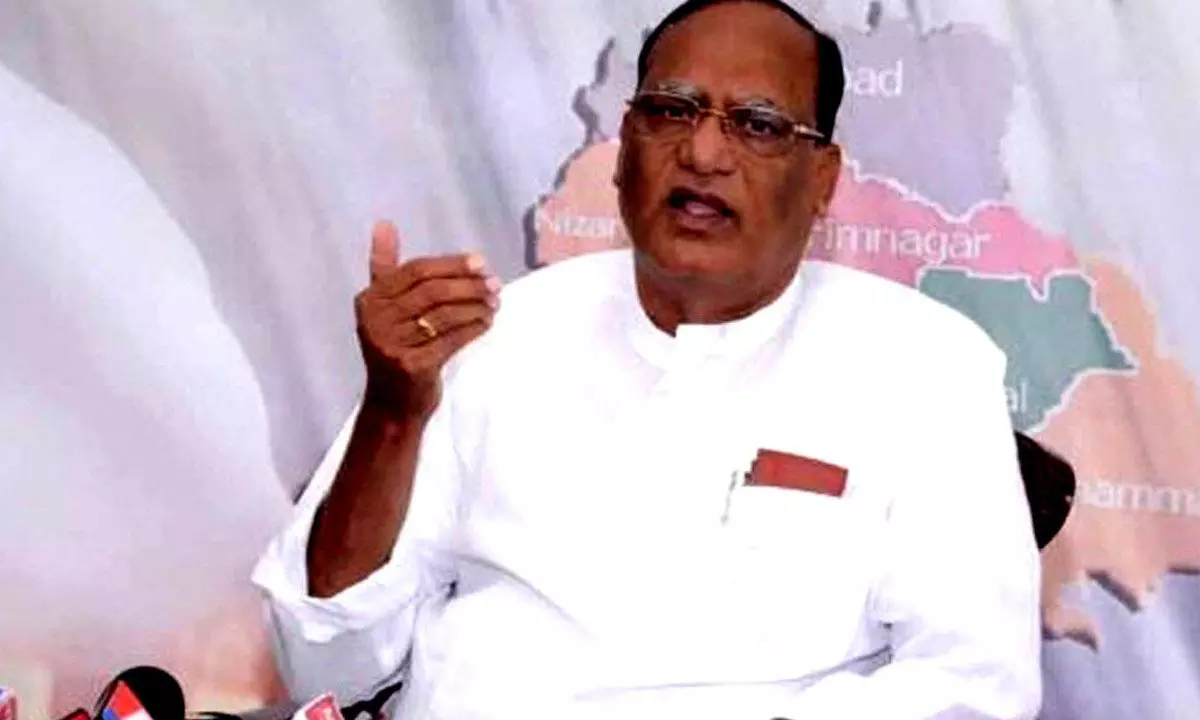 Highlights
State Legislative Council Chairman Gutha Sukender Reddy said that the people of Telangana were still satisfied with the performance of BRS government
Nalgonda: State Legislative Council Chairman Gutha Sukender Reddy said that the people of Telangana were still satisfied with the performance of BRS government led by Chief Minister K Chandrashekar Rao and the development fruits had reached all sections of the people during the last nine years.
Speaking at a press conference here on Tuesday, Gutha Sukender Reddy said that the growth performance of the agriculture sector was very impressive since the formation of the State and the BRS government had succeeded in making once crisis ridden agriculture vibrant and profitable.
He pointed out that the Telangana government employees were drawing the highest salaries among all the States in the country and they were still happy with the KCR government.
"Telangana has emerged a role model for other States in terms of the development and has been registering an unprecedented progress in various sectors. The development has become a reality in Telangana due to a strong leader of Chief Minister K Chandrasekhar Rao," the Council Chairman said.
He alleged that both Bharatiya Janata Party (BJP) and Congress leaders were daydreaming for power in Telangana but there would be no chance for opposition parties coming to power in the State.
Gutha Sukender Reddy exuded confidence that the BRS party would again retain all 12 Assembly segments in the combined Nalgonda district in the ensuing Assembly elections.