Jubilee Hills: Telugu version of e-learning launched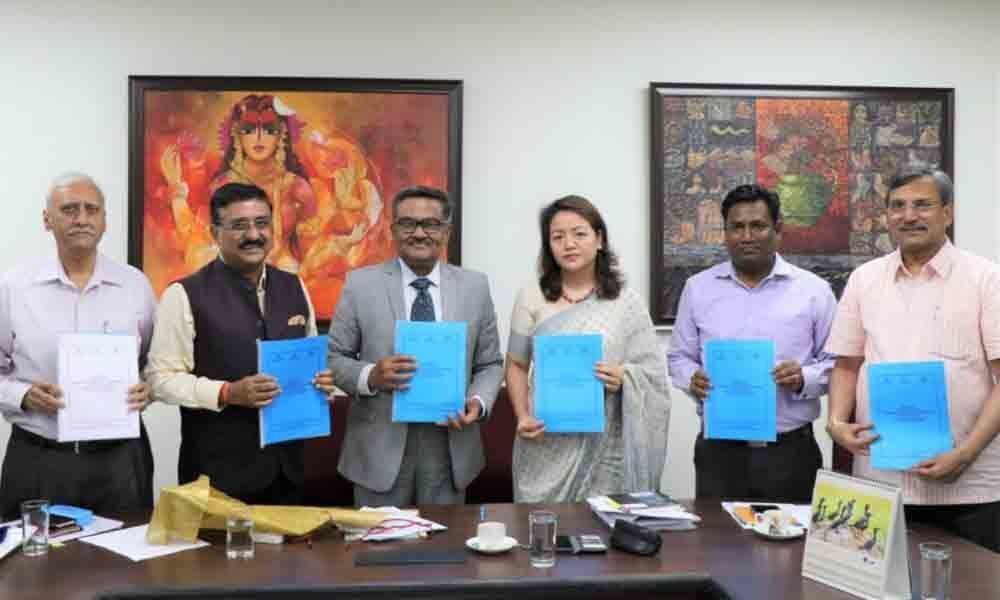 Highlights
It will be greatly instrumental in addressing training needs of a huge number of employees at grassroots level in Telangana State.
- B P Acharya, Special Chief Secretary to Government & DG, Dr. MCR HRD Institute
Jubilee Hills: K Srinivas, additional secretary, Department of Personnel & Training, Government of India, released Telugu version of the e-Learning Modules of DoPT & Booklet on ITP for the employees of Tribal Welfare Department (TWD) here on Thursday. He also launched a booklet on Intensive Training Program for about 6,000 employees of TWD.

Addressing the civil servants representing 22 states and 15 different services who are attending the 94th Foundation Course at Dr MCR HRD Institute, he said, "The present-day dynamic and ever-changing world of work calls for a pro-active rather than the traditional reactive leadership style on their part."
"Mere technical skills, even though important in their own right, are not enough. The people-related skills, including communication, team work, and coordination and collaboration, with different internal and external stakeholders will be greatly instrumental in determining their ultimate professional success", he added.
B P Acharya, Special Chief Secretary to Government & DG, Dr. MCR HRD Institute, said that Telugu version of the e-Learning Modules of DoPT will be greatly instrumental in addressing training needs of a huge number of employees at grassroots level in Telangana State. He stated, with a sense of pride that Dr MCR HRD Institute, covered a whopping 40,000 employees during the last two years and plans to cover another 40,000 during the current year. "Telangana has thereby emerged as a leader, across the country, in using the e-Learning Modules for equipping the employees with the requisite skills.