Wanaparthy: Government will protect workers of the unorganised sector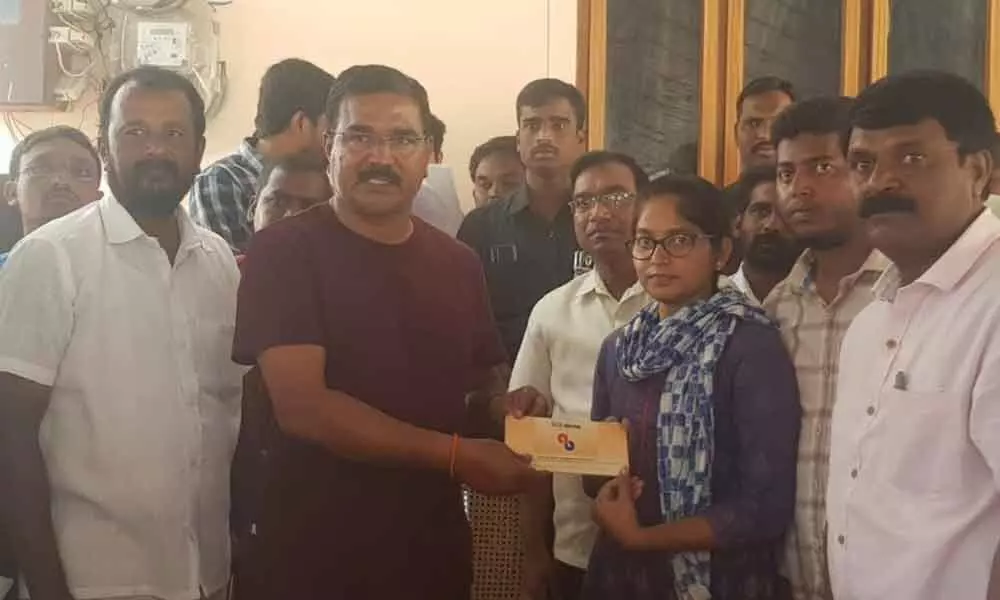 Highlights
Agriculture Minister Singireddy Niranjan Reddy hands over Rs 5 lakh of insurance money to the children of an auto driver who was killed in a road...
Wanaparthy: Stressing that the State government was always giving highest priority to protect and safeguard the interests of workers of unorganised sector, Agriculture Minister Singireddy Nirajan Reddy, on Monday, handed over an aid of Rs 5 lakh to the children of an auto driver, who was killed in a road accident recently.

The Agriculture Minister informed that all those workers in the unorganised sector need to get register themselves in the labour office. Thereon, the government would pay their insurance premium and in case of a death, then the family members would get the sum assured.
"Since 2015, the State government had paid a premium of Rs 13.5 crore to the insurance companies on behalf of the workers registered in the labour department. Not just for the workers of the unorganised sector, the poor farmers, fishermen and shepherds are also being covered under this scheme and they are also being paid a sum of Rs 5 lakh in case of death," said the Agriculture Minister.
Krishnaiah of Inol village in Achampet mandal, who lost his wife recently, was making a living by driving an auto-rickshaw and was supporting the education of his two children. However, few days ago, Krishnaih was killed in a road accident. The minister handed over a cheque for Rs 5 lakh to Krishnaiah's children on the day.
Subscribed Failed...
Subscribed Successfully...