Andhra Pradesh: ACB registers 322 cases in 2020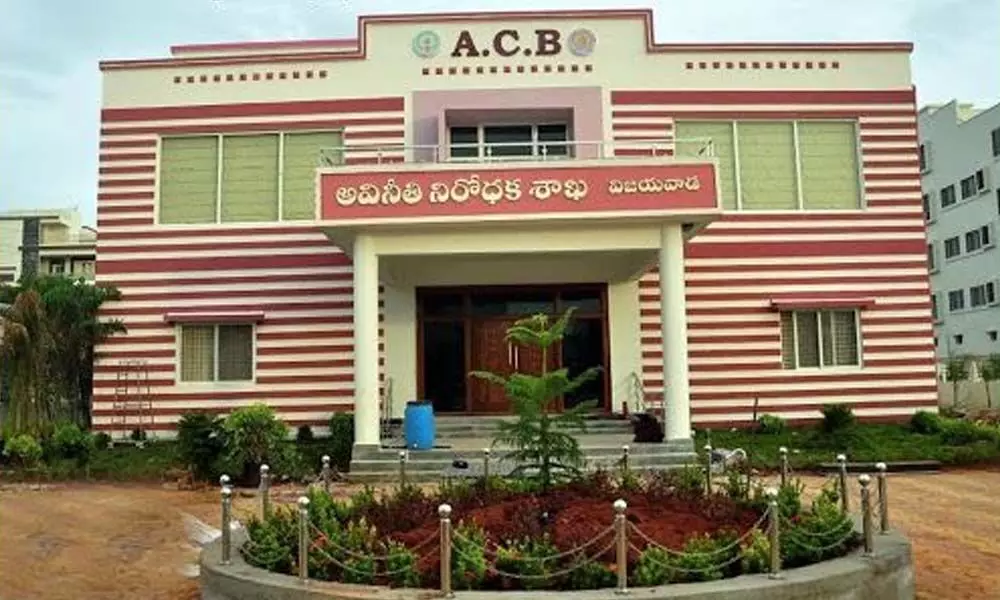 Highlights
The Anti-Corruption Bureau filed 322 cases against public servants under various offences across the state in the year 2020
Vijayawada: The Anti-Corruption Bureau filed 322 cases against public servants under various offences across the state in the year 2020.
In a press release on Wednesday, the ACB announced the officials have booked 62 trap cases, 14 cases related to disproportionate of assets, 15 criminal misconduct cases. The officials have made 102 regular enquiries, 97 surprise checks and 31 discreet enquiries, said Director General of ACB, P Sitaramanjaneyulu in the annual report for 2020.
During the year 2020, the ACB officials laid 62 traps involving a bribe amount of Rs 28.39 lakh. On the other hand, 97 surprise checks were conducted and seized unaccounted money and found irregularities in discharging official duties in various Government offices. Out of these surprise checks, 52 surprise checks were made on the Revenue Department, 32 on Tahsildar offices, 18 on Sub-Registrar offices, one each on Commercial Tax and Endowments Departments.
While 17 surprise checks were conducted on Municipal Administration & Urban Development, 14 on Health, Medical & Family Welfare, seven on Transport Department offices/check posts, two each on Backward Classes & Welfare, Labour, Emp. Trg. & factories, Panchayat Raj & Rural Development and 1 on Irrigation (Project) (water resources). The ACB has also organised public awareness programme to general public and employees on preventing corruption.
Vigilance Awareness Week was also initiated by the ACB across the state administering integrity pledge at all Government offices.
Pamphlets on vigilance awareness were distributed at prominent locations such as Railway Stations, Bus Stands, Colleges, Schools, Petrol pumps and stickers against corruption were pasted at all the Government offices. Banners on Vigilance awareness were displayed at RTC Bus stands, Railway stations and all main centers of towns and cities as part of the awareness week by the ACB.
A toll-free number 14400 was launched by CM YS Jaganmohan Reddy for lodging complaints on corruption.