Andhra Pradesh Government keen to bail out DISCOMS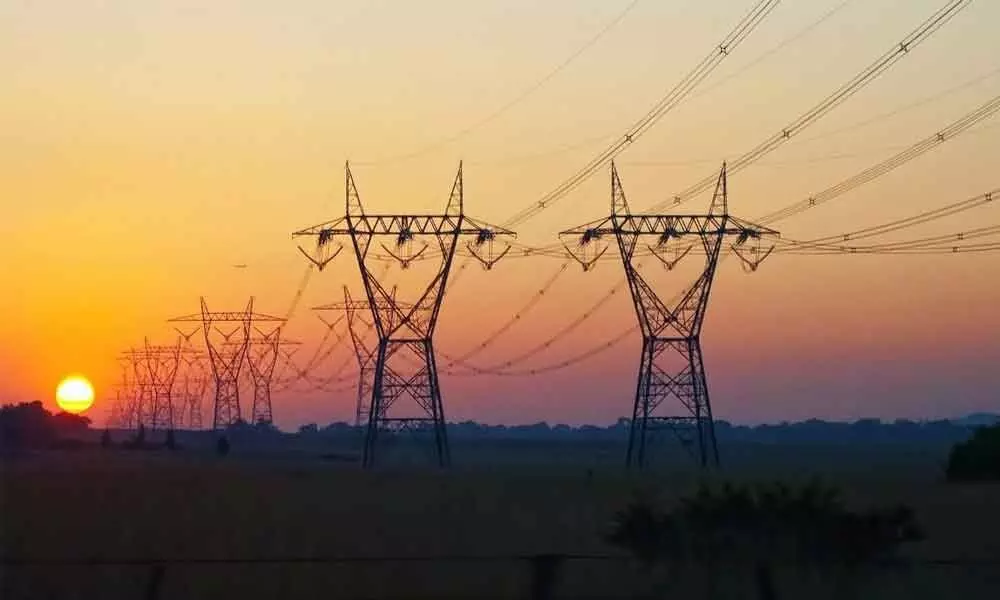 Highlights
A target has been set to reduce annual power purchase cost by Rs 700 crore, says Energy department Principal Secretary N Srikanth
The utilities would focus more on reliable 9-hour daytime agriculture free power supply to 18 lakh pump sets
Vijayawada: The state government is making all efforts to bail out the DISCOMS out of red. The government had released Rs 17,904 crore in 2019-20 towards clearing subsidy arrears of DISCOMS, said N Srikanth, principal secretary, energy department.
Participating in the webinar with the officials of energy department, he said the state government is giving priority for the transformation in 2021-22. He further said that at the same time, a target has been set to reduce annual power purchase cost by Rs 700 crore which is one of the key targets of utilities for 2021-22.
The government has already asked utilities to prefer to procure cost effective power and in few occasions the utilities purchased power at around Rs 2 from power exchanges.
As part of achieving cost effective power, the utilities have focused on adapting cutting-edge technologies. Deploying the day-ahead energy forecast system was one of the significant steps towards this objective. The AP Transco is also considering initiating automation in few selected substations to prevent interruptions in power supply and improve quality of power.
The energy secretary said improving satisfaction of around 1.5 crore electricity consumers would be given more priority in the coming days. "The power sector will achieve more success by attaining the consumers' support," he said.
The secretary further said that the government had focused on strong demand growth in energy sector in the coming years. The utilities would lay more focus on reliable 9-hour daytime agriculture free power supply to 18 lakh pump sets which is one of the flagship programmes of the State government.
For the first time in the country, the government is establishing 10 GW solar projects for providing daytime free power to farmers, for which bids have also been called for. Necessary transmission evacuation network infrastructure is being planned and created to ensure grid connectivity. The evacuation facilities are to be created in a time bound manner. The officials have explained various issues of power sector in their purview.