Andhra Pradesh: TDP demands Central probe into temple attacks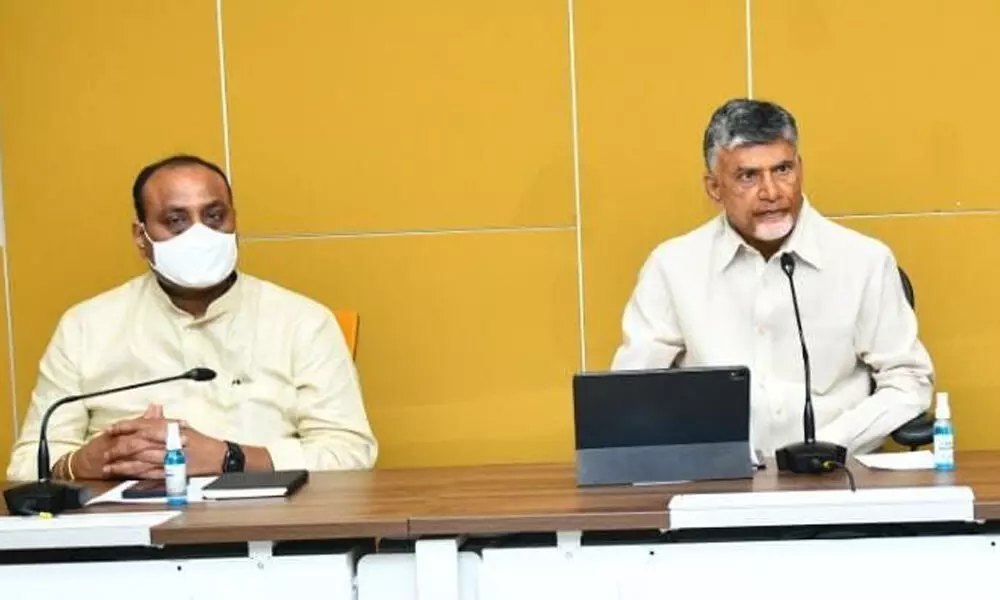 Highlights
Blames Jagan rule for 'barbaric attacks' on Hinduism
Says being Christians, CM, HM and DGP should be more responsible in protecting the temples
Amaravati: The TDP politburo held at the party central office at Mangalagiri on Monday expressed serious concern over the 'unchecked and uncivilised' attacks taking place on temples in Andhra Pradesh and appealed to the Central government to intervene and restore the trust and confidence of the Hindus in the country's secularism. It sought the investigation by Central Bureau of Investigation in the series of attacks on temples since the YSRCP came to power.
The politburo meeting was attended by TDP national president and former chief minister N Chandrababu Naidu, TDP AP president K Atchannaidu, party Telangana president L Ramana and others.
The leaders discussed the deterioration of law and order, continuing attacks on Hinduism, physical violence on the Opposition leaders, rising corruption and so on.
The TDP politburo was of the view that the Jagan Mohan Reddy government has been deliberately hurting the sentiments of hundreds of crores Hindus world over by showing apathy towards the ongoing attacks on temples and idols.
Briefing newsmen, former minister Kalva Srinivasulu said that all these 'barbaric attacks' on Hindu dharma and culture were taking place right under the supervision of the Chief Minister. He said that YSRCP MP V Vijayasai Reddy had just tasted the wrath of the people who were totally upset over his unwarranted visit to Ramatheertham.
The TDP leader said that the religious background of the Chief Minister, home minister and the DGP was also discussed at the politburo. Since all three were Christians, there was even greater responsibility on them to protect the sentiments of devotees of other religions, he added.