AP PCB issues notices to various government departments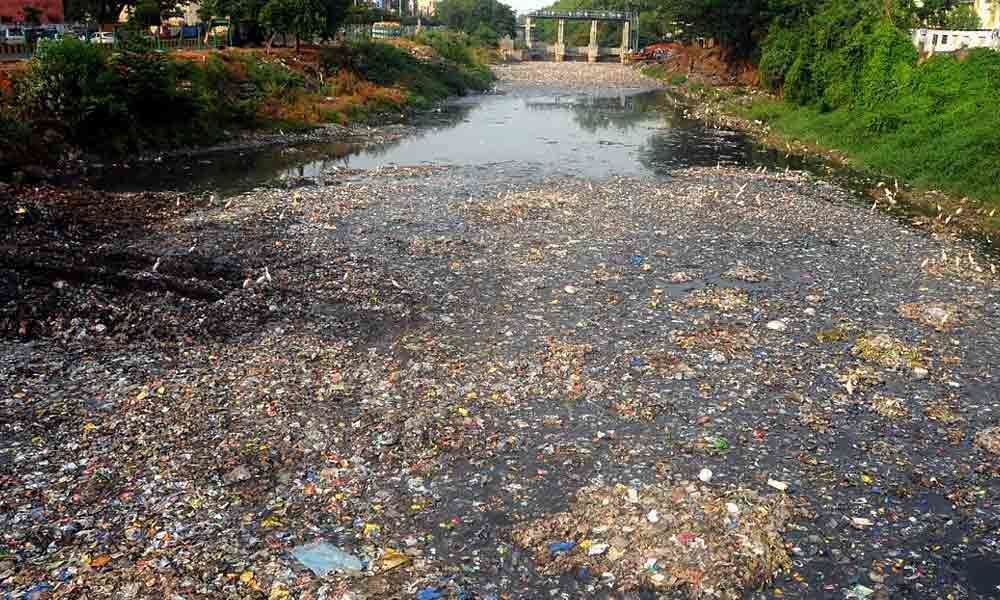 Highlights
1.Water in Krishna river and in canals is contaminated. 2.Pollution of water in the river and in the canals crosses dangerous levels and is not suitable for drinking.
Vijayawada: The AP Pollution Control Board (PCB) has issued notices to various government departments including police, RTC, VMC, railways and Water Resources and also to the commercial establishments and also houses which encroached the canals. All the government departments and private establishments are releasing their sewerage waste and garbage without proper treatment in Krishna river and canals.

The Pollution Control Board in its study found that the water of Krishna river and city canals is contaminated with high pollution levels and it is not suitable for drinking water purpose. Already Krishna district administration has initiated the cleaning operation in Krishna river and canals. Now the AP Pollution Control Board is gearing up to take action against them by issuing notices.
According to study of AP Pollution Control Board (PCB), industrial waste water and Sulabh complex waste is being released to Krishna river and canals in the city. As a result, harmful bacteria levels crossed dangerous levels in Krishna river water and as well as canal waters.
Similarly Biological Oxygen Demand (BOD) levels should not cross 3.6 parts per million (PPM). But the PCB studies found that the BOD levels crossed in thousands of PPM in the water. It is most dangerous to the health conditions of people who consume the water. Similarly, the Most Probable Number (MPN) should be below 500 MPN but it is now at 500 MPN, as per the test results of PCB.
Some government departments have sewerage plants but majority of them are not in functional stage. According to sources, the PCB issued notices to them after conducting checks on the functioning condition of sewerage plants.
The railway department constructed railway quarters for their thousands of employees in the city. But the residents of quarters are releasing the sewerage waste in Budameru along with garbage. The railway department cleans the platforms on daily basis, but the water and other waste are being released to drains. The police quarters at Labbipet are releasing waste in Bandar canal.
The government departments should have individual sewerage plants. Already the PCB has served the notices to the departments in this regard. Meanwhile, the sewerage plants of Vijayawada Municipal Corporation are also not functioning properly.
One senior Engineer in PCB on condition of anonymity said that they have conducted a meeting and issued notices to all the departments. Speaking to The Hans India, he said that the PCB would take action based on the reaction of the departments. He also said that the thousands of canal bund residents and commercial establishments are releasing and dumping their waste and garbage in canals. The PCB has submitted its report to Central government on the pollution levels in Krishna river, he added.