APSPDCL suffers Rs 5 crore damage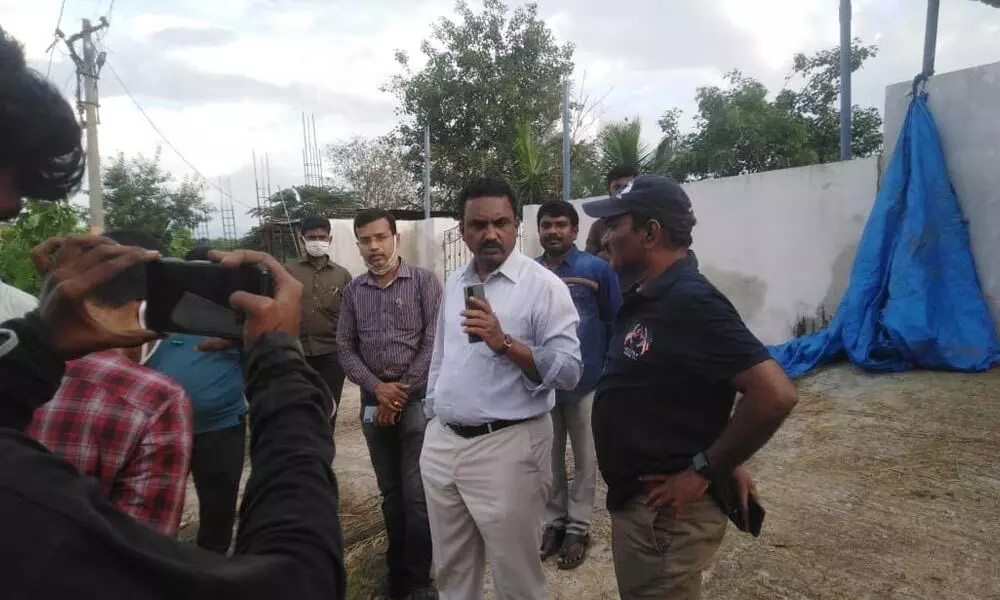 Highlights
AP Southern Power Distribution Company Limited (APSPDCL) has suffered Rs 5 crore property loss due to cyclone Nivar in Chittoor, Nellore and Kadapa districts
Tirupati: AP Southern Power Distribution Company Limited (APSPDCL) has suffered Rs 5 crore property loss due to cyclone Nivar in Chittoor, Nellore and Kadapa districts.
APSPDCL CMD H Harinath Rao inspected various power lines damaged areas in Kadapa district and directed the officials to complete the restoration works speedily.
Speaking The Hans India, he said in total 151 special teams were deputed to restore the power supply and already power supply was restored at many places within 24 hours.
He mentioned that due to heavy rains and strong gales, 501 33kv substations, 261 33 kv feeder, 33kv poles 534, 11kv feeders 944 and 11kv poles 3,010, LT poles 2,813, transformers 890 were damaged in Chittoor, Nellore and Kadapa districts.
Out of these damaged lines and substations, we restored 33kv substations 498, 33kv feeders 249, electrical poles 448, 11kv feeders 813, 11kv poles 1,764 and LT poles 1,096, said the CMD.