CM YS Jagan to distribute TIDCO houses on June 9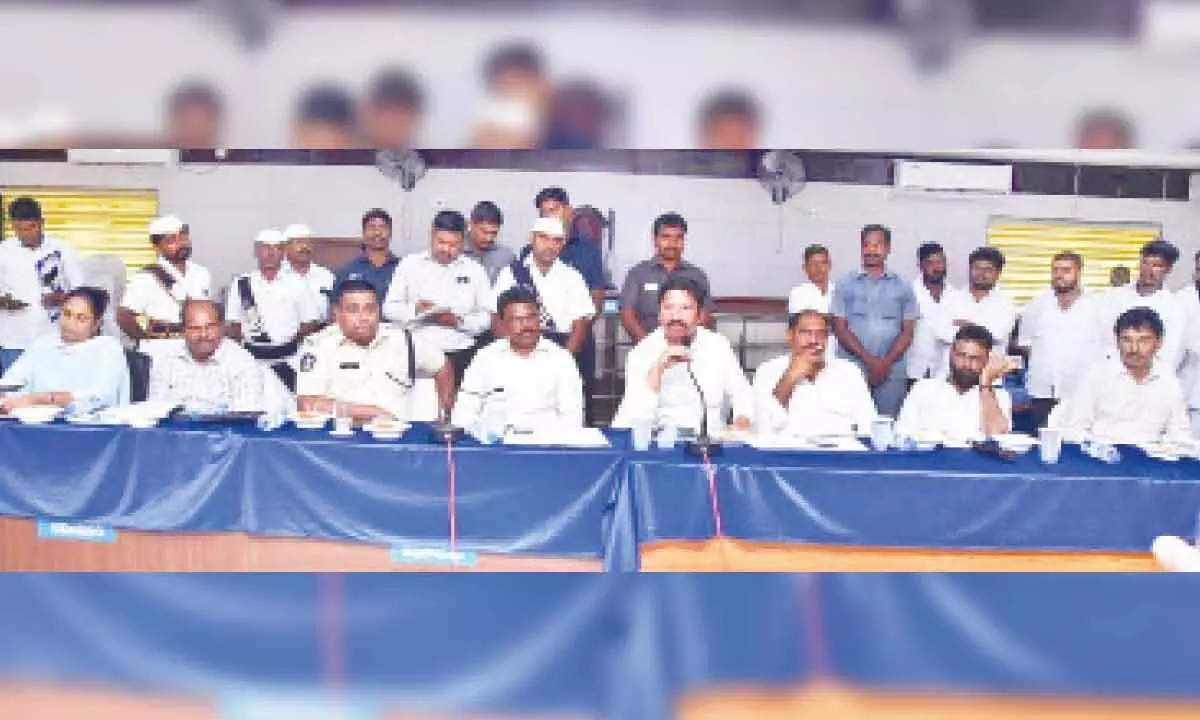 Highlights
Minister Jogi Ramesh informs that 8,912 TIDCO houses will be handed over to the beneficiaries in Gudivada
Machilipatnam: Chief Minister YS Jagan Mohan Reddy will distribute TIDCO houses to the beneficiaries in Gudivada on June 9.
Addressing a review meeting here on Tuesday, Minister for Housing Jogi Ramesh disclosed that as many as 8,912 TIDCO houses will be handed over to the beneficiaries. The CM would be fulfilling the long-cherished dream of the poor to own a house, he said.
The review meeting at Gudivada Municipal Council Hall was attended by Gudivada MLA Kodali Venkateswara Rao, CM Programme Coordinator and MLC Talasila Raghuram, district Collector P Raja Babu and SP P Joshuva.
Speaking on the occasion, Minister Ramesh said that they have successfully organised CM district tours as he had visited the district three times so far. Likewise, the ensuing tour programme of the CM also will be a success, he informed. He insisted on making foolproof arrangements for the programme and instructed that every officer should strive for the success of the programme with better coordination. He asked them to ensure supply of drinking water, buttermilk and ORS for the public attending the meeting. He said that the TIDCO houses are looking neat and all the amenities were set up for the convenience of the beneficiaries.
Krishna district Collector P Raja Babu outlined that they had arranged a control wing at the district Collectorate to oversee the arrangements for the CM programme. He said that they would set up medical camps at the public meeting venue. He directed the officials to take special steps to tackle traffic problems and asked them to ensure a hassle-free travelling experience to the public.
DRO Venkateswara Rao, Gudivada RDO Padmavathi, Municipal Commissioner Murali Krishna and others attended the review meeting.