Guntur : SHG products to be sold through Janata Bazaars soon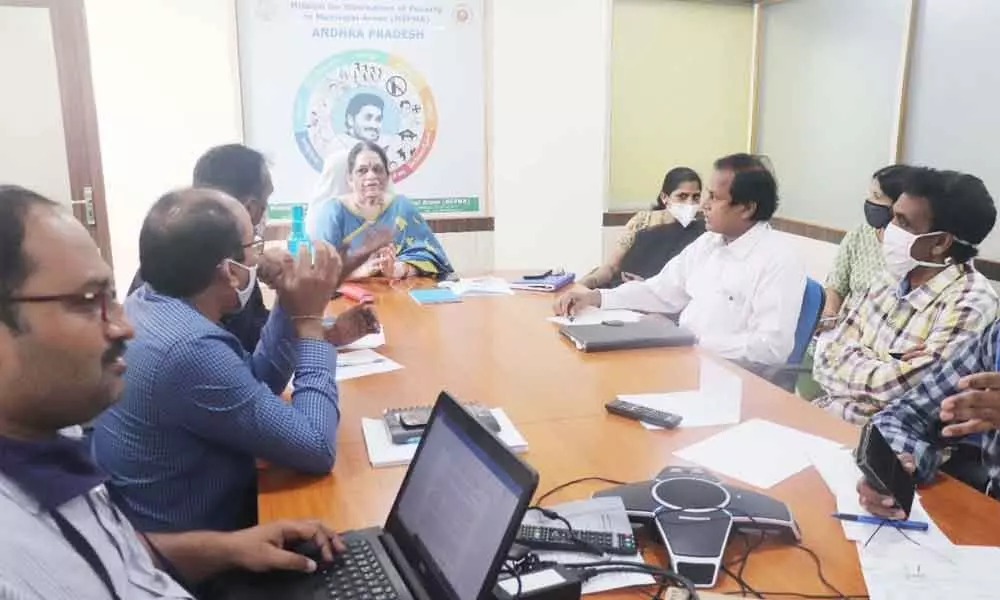 Highlights
Mission for Elimination of Poverty in Municipal Areas (MEPMA) director V Vijaya Lakshmi said that the state government is setting up Janata Bazaar under the aegis of MEPMA to provide self-employment to the beneficiaries of YSR Cheyutha and YSR Asara schemes
Guntur : Mission for Elimination of Poverty in Municipal Areas (MEPMA) director V Vijaya Lakshmi said that the state government is setting up Janata Bazaar under the aegis of MEPMA to provide self-employment to the beneficiaries of YSR Cheyutha and YSR Asara schemes.
She said that MEPMA has been trying to provide self-employment to the SHG members and beneficiaries of YSR Asara and YSR Cheyutha schemes. She conducted a meeting with MEPMA officials at MEPMA state office at Gorantla here on Wednesday.
Speaking on this occasion, she said vegetables, fruits, dairy, poultry, oils, products produced by Girijans and handicrafts will be sold through the Janata Bazaars in addition to Reliance, HUL, ITC Ltd products.
She also discussed on providing marketing facility for products produced by SHGs and distribution point for shops. She further said that the government will take steps to provide quality products through Janata Bazaars. Guntur and Kadapah districts MEPMA officials were also present in the meeting.
Earlier, Vijaya Lakshmi went to Nandivelugu Road in Guntur city and interacted with YSR Cheyutha beneficiary and gave suggestions for her business development.