Indian Constitution a boon to people: MP Bharat Ram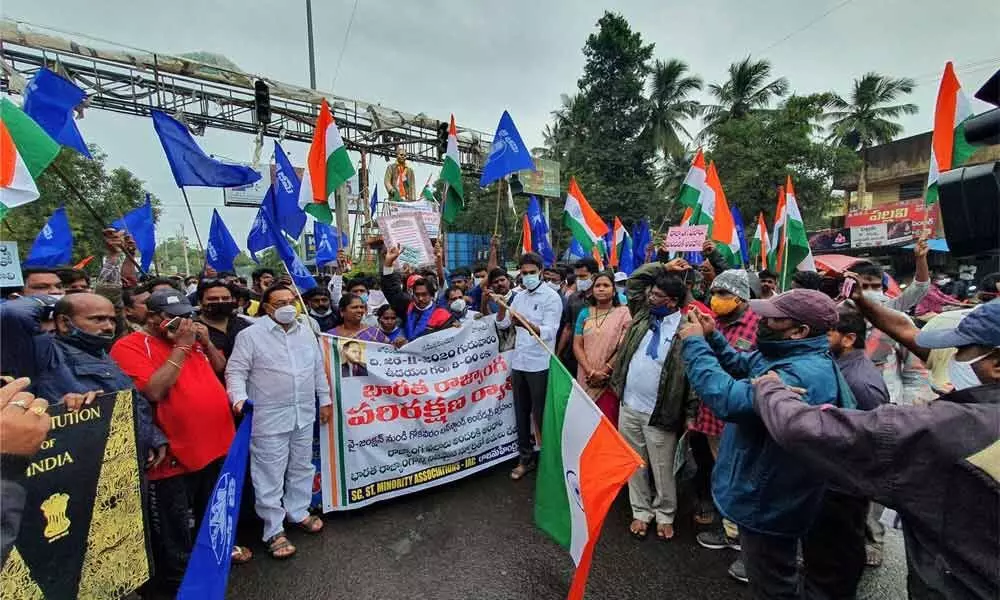 Highlights
A rally was taken out from Y Junction to Gokavaram bus stand passing through Devi Chowk in connection with Indian Constitution Day held here on Thursday
Rajamahendravaram: A rally was taken out from Y Junction to Gokavaram bus stand passing through Devi Chowk in connection with Indian Constitution Day held here on Thursday.
Participating in the rally, MP Margani Bharat Ram said that Indian Constitution is a boon to the people, penned by Dr BR Ambedkar. As a result of our Constitution, the country was developing in all fronts and people of all sections are happy. The Constitution given equal rights to all the people cutting across religion, caste, class and creed. Many BCs got good positions in politics as well as in bureaucracy. Everyone should know about our Constitution and follow it, which is the need of the hour, he averred.
Dr BR Ambedkar's footprints also be followed by the people. Prior to the rally, Sardar Gowthu Lachhanna statue was garlanded at Y Junction. Organisers Kasi Naveen Kumar, M Babji and others were present.