Kakinada: PLIS has no environmental clearances, says NGT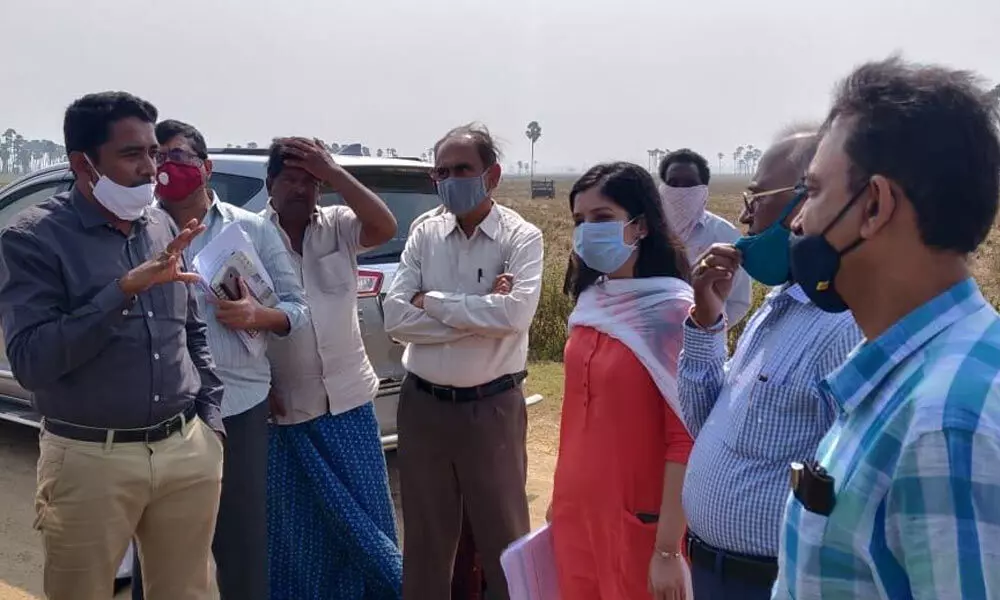 Highlights
National Green Tribunal (NGT) members have said that Purushothapatnam Lift Irrigation Scheme (PLIS) has no environmental clearance
Kakina: National Green Tribunal (NGT) members have said that Purushothapatnam Lift Irrigation Scheme (PLIS) has no environmental clearance.
A committee consisting of joint chief engineer of Andhra Pradesh Pollution Control Board T Rajender Reddy, Prof P Jaganatha Rao of Andhra University, joint collector Dr G Lakshmisha and sub-collector Anupama Anjali visited Purushothapatnam Lift Irrigation Scheme at Purushothapatnam in Seethanagaram mandal of East Godavari district on Wednesday. The committee was constituted by the National Green Tribunal.
Later, speaking to the reporters they said that the lift irrigation scheme was constructed without obtaining any clearances, which would be viewed seriously. How the government constructed the lift irrigation project without permissions is a million-dollar question. Later, the team also inspected the lift irrigation pipeline delivery point at Nelakota village of Devipatnam mandal.
Meanwhile, the local farmers complained to the team that they have given the lands for the project and so far, the government has not paid compensation. Responding to this, the team members said the issue was pending in the court and opined they will get justice.
The committee members told them that they would bring it to the notice of NGT. The panel members said that they visited the site to observe whether the government got environmental clearances or not.
Polavaram Project Left Main Canal SE Srinivas Yada, EE Gangadhar, project manager Murali and others were present.