Kidnapped Youngman found with severe injuries at Bhimili in Visakhapatnam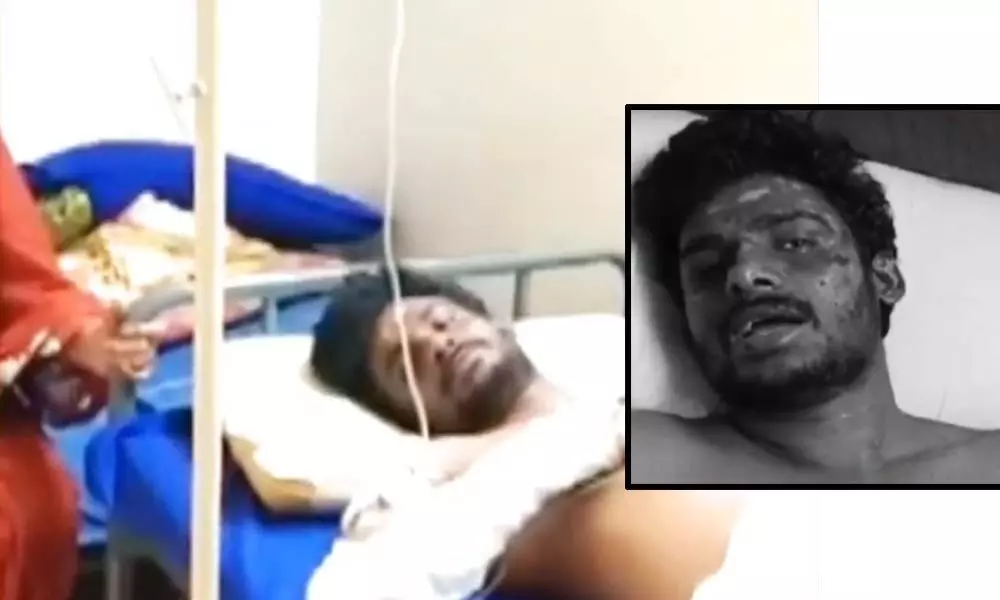 Highlights
The kidnapping of a teenage boy in the West Godavari district of Bhimavaram
The kidnapping of a teenage boy in the West Godavari district of Bhimavaram, which has become the sensation in the city has come to an end after leaving the victim with injuries in Bhimili of Visakhapatnam.
Soon after knowing this, the parents of the young man taken the man to the hospital for treatment and lodged a complaint. The kidnap seems to have caused due to financial transactions, including cricket betting.
Going into details, a week ago, the guy named Lokesh in Bhimavaram was kidnapped and was demanded two lakhs. It is reported that the victim was kidnapped for going into debt of Rs 35 lakhs in cricket betting.