Kurnool: Cops foil 'Chalo Tungabhadra' call, arrest VHP, Bajrang Dal leaders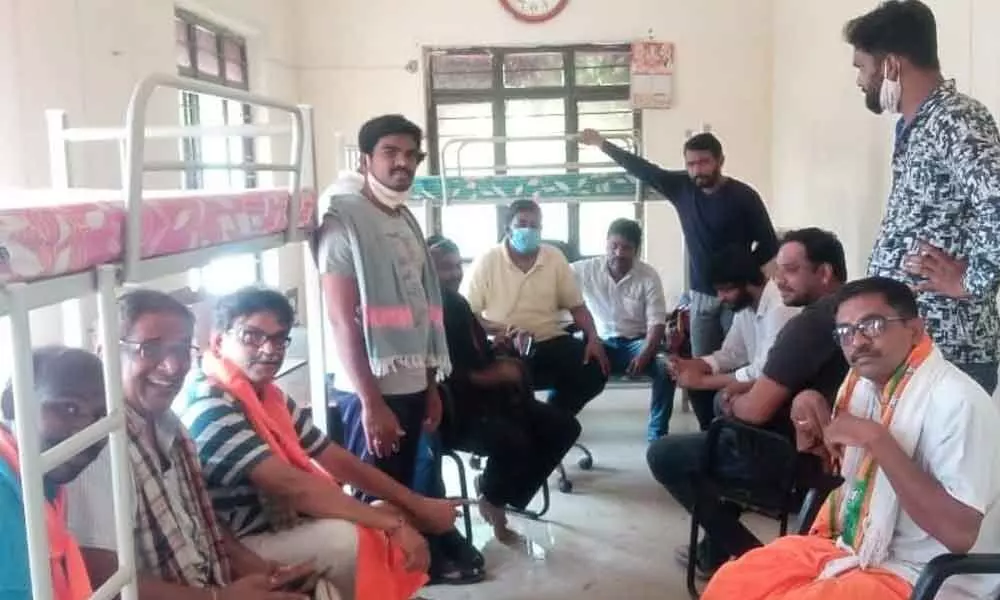 Highlights
Police foiled Chalo Tungabhadra call given by the leaders of VHP, Bajrang Dal and BJP in the district on Sunday
Kurnool: Police foiled Chalo Tungabhadra call given by the leaders of VHP, Bajrang Dal and BJP in the district on Sunday. In the wake of the Chalo Tungabhadra call, several leaders of Vishwa Hindu Parishad (VHP), Bajrang Dal and Bharatiya Janata Party (BJP) were arrested by the police on Sunday. Some of the arrested leaders were all shifted to police stations and the others were house arrested.
Bajrang Dal state coordinator Tumukunta Pratap Reddy speaking to media persons came down heavily on the state government. He said the Hindus believe Puskaralu to be the most sacred event as they come once in every 12 years.
During the 12 days period, people would take holy baths in river believing that they would be bestowed with divine blessings by the deities. But the state government instead of respecting the beliefs of Hindus, has banned taking holy baths in the river.
The attitude of the government has hurt the sentiments of large number of Hindu people, alleged Pratap Reddy. The state coordinator further said that the governments of Telangana and Karnataka have imposed no restrictions to take holy baths in the river.
When the people of the two states can take holy bath then why the Andhra Pradesh government did not allow it, asked Pratap Reddy. He said they has drafted letters to the Governor, Chief Minister, MPs and MLAs to allow holy baths and do not hurt the feelings of Hindu people.
If the government did not respond to the request, Tumukunta Pratap Reddy added they would be forced to stage statewide agitations.
Subscribed Failed...
Subscribed Successfully...