Kurnool: Couple commits suicide after tiff with a leader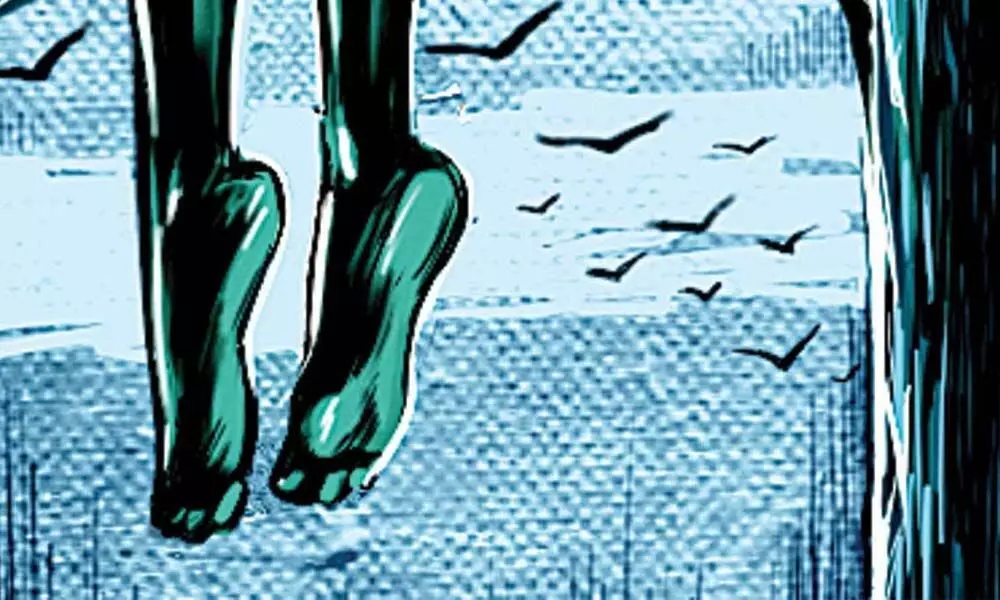 Highlights
The couple Veera Hussain Reddy and his wife Adi Lakshmi ended their life after BC leader Ramudu lodged a complaint with police
Ramudu reportedly said that he will compromise on one condition: either Hussain Reddy has to stop quarreling or leave the village forever
Kurnool: A couple committed suicide by hanging to the roof of ceiling in the early hours of Friday at Sangapatnam village in Owk mandal. The deceased were identified as Veera Hussain Reddy,45 and his wife Adi Lakshmi,40.
According to Banaganapalle Circle Inspector B Suresh Kumar Reddy, the deceased Hussain Reddy and Pakkir Reddy were relatives and were staying in same area. Pakkir Reddy has set up a water plant in Hussain Reddy's site. Later problems cropped up between the duo during the general elections. As a result, the deceased has locked the water plant of Pakkir Reddy, said the CI.
However, Pakkir Reddy with the help of some villagers has managed to get the lock opened and set up the water plant at some other place. Unable to digest the setting up of water plant in another area, Hussain Reddy was reportedly quarreling with the sister-in-law of Pakkir Reddy. Meanwhile some BC community leaders tried to resolve the issue. But Hussain Reddy in a fit of rage attacked them also, the CI said.
One Ramudu of BC leader lodged a complaint with the Owk police in this regard. Based on the complaint, a case was filed on Hussain Reddy. The police suggested Hussain Reddy to compromise with the complainant Ramudu. But Ramudu reportedly said that he would compromise on one condition either Hussain Reddy has to stop quarreling or leave the village forever.
Upset with the attitude of Ramudu, Hussain Reddy committed suicide along with his wife after leaving a suicide note mentioning the names of Ramudu, Eshwarama and Pakkir Reddy. On learning about the suicide of son and daughter-in-law, Venkat Lakshmamma, the mother of Hussain Reddy, consumed pesticide to commit suicide. She was immediately rushed to Banaganapalle hospital.
Police filed a case on Pakkir Reddy, Eshwaramma and Ramudu under Sections 306 and took up investigation.