Ongole: Experts train cops to deal with cybercrimes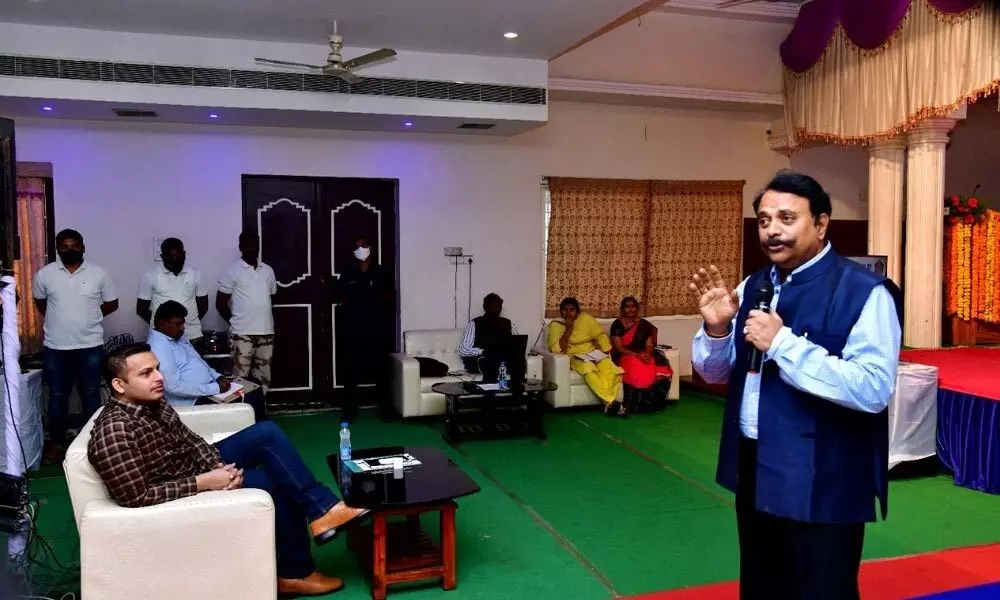 Highlights
In wake of cybercrimes increasing day by day, Prakasam district police conducted a special orientation program on cybercrime investigation to enhance awareness on cybercrime investigation for the DSPs, CIs, SIs in the district at the Police Kalyana Mandapam, Ongole on Sunday
Ongole: In wake of cybercrimes increasing day by day, Prakasam district police conducted a special orientation program on cybercrime investigation to enhance awareness on cybercrime investigation for the DSPs, CIs, SIs in the district at the Police Kalyana Mandapam, Ongole on Sunday.
The Prakasam SP Sidharth Kaushal inaugurated the programme and welcomed the resource persons Home Guards Commandant (SPNC) U Rammohan, Cyber Expert Patibandla Prasad. In this programme, cyber experts created awareness about the various types of cybercrimes taking place across the world. They explained to the police officers all sections of the Information Technology Act in particular and on cybercrimes committed through important websites, as well as crimes committed through Facebook, emails, and other online platforms.
Rammohan and Prasad explained about the different varieties of cybercrimes, where the OTP number is obtained on the pretext that they are calling from the bank, demanding deposit for expenses to transfer lakhs of prize money into accounts, fraudulent calls asking for the 20-digit number on SIMs to use in SIM swapping, deceiving profiles posing as NRIs on matrimonial websites, offering products cheap on OLX, Quikr, and other websites, demanding money to offer jobs, etc. They shared a few key suggestions on how to deal with them in the investigation of cybercrime.
The SP said that every police officer should be made aware of new cybercrimes as well as master the use of new tools in the investigation of cybercrimes to catch criminals quickly and bring them to justice. He said that he set up the Cyber Crime Orientation Program on Sunday under the supervision of cyber experts to advise all police officers to develop a full knowledge of cybercrime investigation. The SP also advised that people should be aware of cybercrime and the benefits of technology as well as the risks involved and use technology. He said that cybercrimes are taking place all over the world and the only way to prevent this was to create awareness among the people about cybercrime.
The additional SP (Admin) B Ravicandra, OSD K Chowdeswari, SB -1 inspector V Suryanarayana, Police Control Room Inspector R Rambabu, Women's Commission member T Ramadevi and other officials also participated in the program.