Organisers will be held responsible: Eluru DIG KV Mohan Rao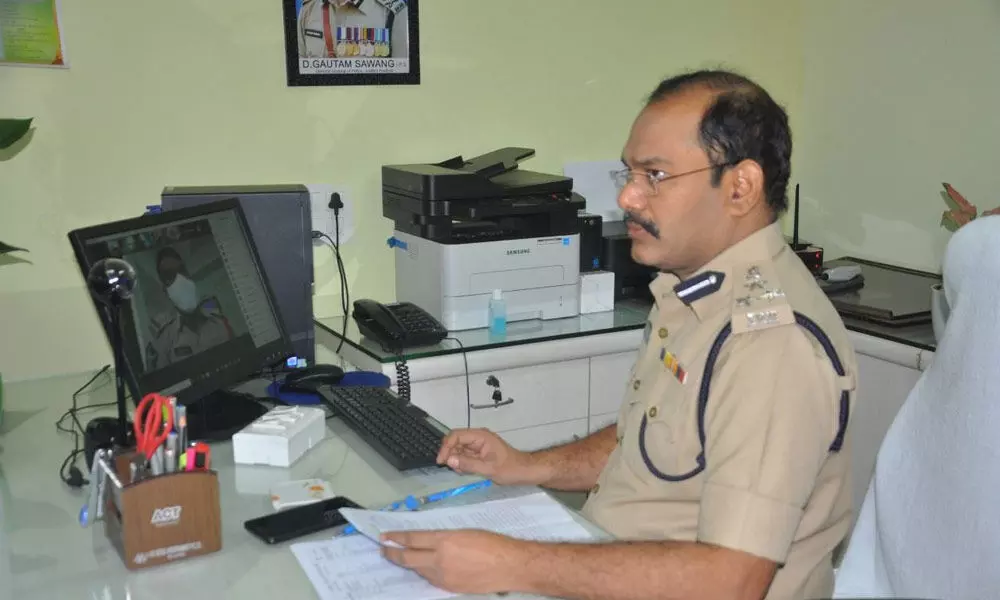 Highlights
HMs/principals of educational institutions liable, if grounds are used for bloodbath, says KV Mohan Rao
Eluru: Eluru Range DIG KV Mohan Rao on Sunday instructed the police officials of the East Godavari district to take measures to check the cockfights and ensure the implementation of High Court orders very strictly on banning cockfights and gambling during the Sankranti festival season.
The DIG conducted a videoconference with the police officials and gave strict instructions to check the cockfights and gambling which are very common and popular in two Godavari districts and Krishna district. He made it clear playing and organising cockfights and gambling is a crime and stern action would be taken against the culprits.
He instructed the police officials to form joint inspection teams with the officials of the Police, Revenue and Animal Husbandry departments and NGOs to inspect the suspected places of arenas where cockfights and gambling are organised. He said the police can register cases against the organisers under the Andhra Pradesh Gaming Act and Prevention of Cruelty Against Animals Act of 1960. He said the village-level teams consist of the village revenue officers, panchayat secretaries, village volunteers, village protection committees have to work collectively to check the cockfights.
He added that the concerned officials have to launch vigorous campaign in the villages telling people that the cockfights are banned during the festival season.
He made it clear that the headmaster/principal of the education institute will be liable, if the cockfights are organised on premises of the schools, colleges and other educational institutions. He further said if the cockfights are organised in a private land the owners of the concerned land will be liable for the playing or organising the cockfights. The DIG Mohana Rao asked the police to keep vigil on the people, who makes knife for the cockfights, persons tying knives to the legs of the roosters and make them binder over, if necessary.
He instructed the police officials to collect information of the persons organising gambling during the Sankranti festival and asked the police to check traffic problem at the toll plaza gates as a large number of people from Hyderabad and Rangareddy districts may come to their native places in coastal districts to celebrate Sankranti festival.