Rajamahendravaram: Congress demands Polavaram Project named after Indira Gandhi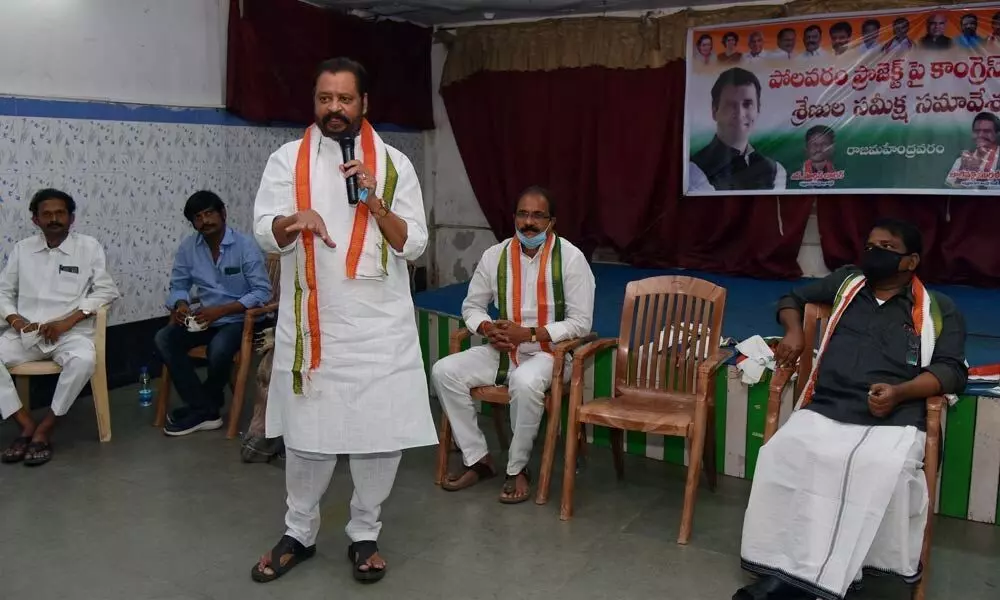 Highlights
Congress has demanded the Centre to name the Polavaram Project after former Prime Minister Indira Gandhi
Rajamahendravaram: Congress has demanded the Centre to name the Polavaram Project after former Prime Minister Indira Gandhi.
Participating in the party meeting held at Anam Rotary Hall here on Friday, PCC president Sake Sailajanadh said that Congress would launch direct action on Polavaram Project from December 21 and added that the party is very much serious about it.
Sailanadh said Congress will mount pressure on the Central government to name the Polavaram Project after Indira Gandhi. He demanded the Central government to complete the project bearing entire expenditure.
He alleged that the YSRCP government is functioning under the guidance of the BJP government. People are watching the functioning of the State government and are unhappy with the present regime, he added.
Congress leader GV Harsha Kumar presided over the meeting.
Party leaders from twin Godavari districts were present.