Rayachoti arrested 3 member gang for supplying country made liquor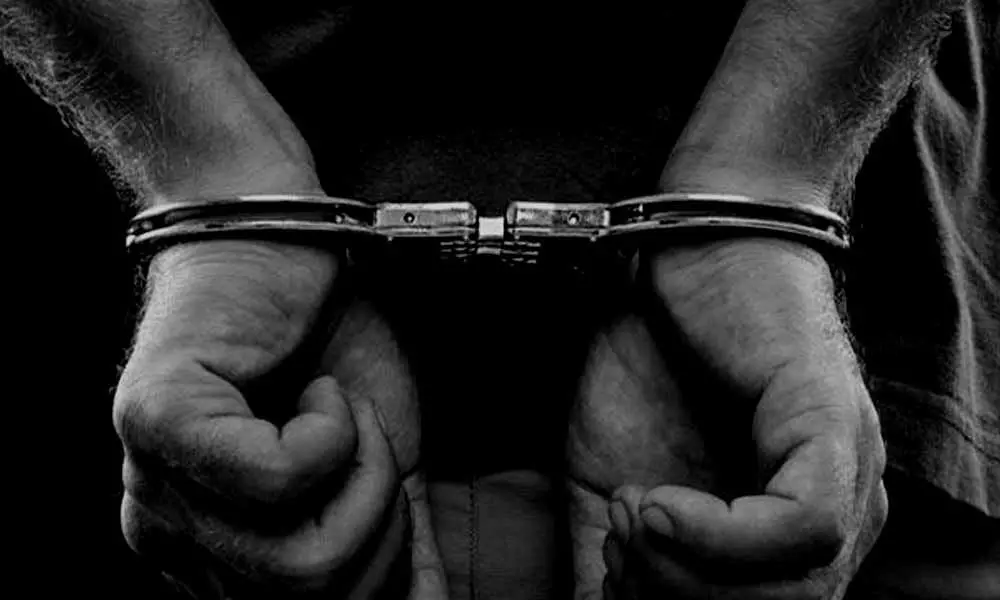 Highlights
Rayachoti police arrested 3 member gang allegedly responsible for transporting country-made liquor from Chittor district to Kadapa
Kadapa: Rayachoti police arrested 3 member gang allegedly responsible for transporting country-made liquor from Chittor district to Kadapa and recovered Rs 4lakhs worth two vehicles and Rs 20,000 worth 200 litres of country-made liquor from them Gundla palle main road on Thursday.
The accused were identified as Narayana Swamy JC Kurasa Palle village of 1.T.Sundupalle Mandal Kadapa district, 2. V.Nageswara naik 3. Jagadesh Naik Jillella Peddatanda village of KV. Palle Mandal.
According to the Rayachoti Rural Circle inspector, M.Sudhakar Reddy following tip-off they have conducted raids at the Gundla main road nabbed accused while transporting the banned liquor. The CI that the accused manufacturing country made liquor in the Jillella forest area transporting it to several districts in the state. A case has been registered by Rayachoti Rural police.