Repolling peaceful in two polling booths in Guntur dist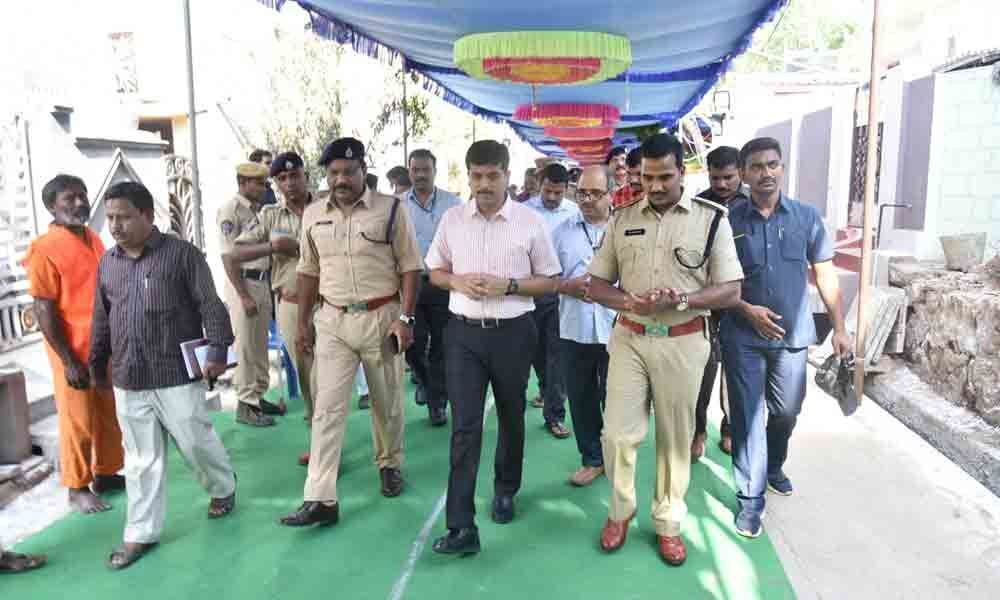 Highlights
89.22% votes polled in Narasaraopet, 75.43% votes polled in Guntur .For the first time air coolers, chairs arranged for voters at the polling booths, buttermilk packets and drinking water distributed to the voters to beat summer heat
Guntur: Re-polling went off peacefully at booth no: 244 at Nallacheruvu in Guntur city and at booth no:94, Kesanupalli at Narasaraopet on Monday. Following objections raised by the political parties,the Election Commission of India, ordered for repoll at two polling booths in the district.

At polling booth no: 244, in Guntur west Assembly, out of 1396 votes, 1053 voters exercised their franchise in the re-polling, covering 75.43%voters. At polling booth no: 94 at Kesanupalli, Narasaraopoet , out of 956 votes
853 votes polled making it 89.22% .
Polling Booth no.244 was colourfully decorated as a model polling station. Air Coolers were set up in the premises of the polling station. Pandals were set up , separate queues were set up for women and men. Chairs arranged for voters to sit in the queue, Butter milk and drinking water provided to the voters. The police made elaborate security arrangements at the polling booth. Tricycles were arranged for elders at the polling booth.
District Collector Kona Sasidhar, Guntur Urban S P Ch Vijaya Rao visited the polling booth. TDP MP candidate for Guntur Parliament constituency Galla Jayadev visited the polling booth no: 244 at Nallacheruru. He expressed satisfaction over the arrangements made by the officials for re-polling. He urged the voters to exercise their franchise.
Jana Sena M P candidate for Guntur Parliament Bonaboina Srinivas Yadav said that voters are in favour of JSP.
Similarly, Guntur rural S P S V Rajasekhar Babu visited the polling booth no:94 at Narasaraopet and supervised the arrangements. Women, elders, students came to the polling booth and exercised their franchise.