SP Vishal Gunni visits sensitive areas in 3 constituencies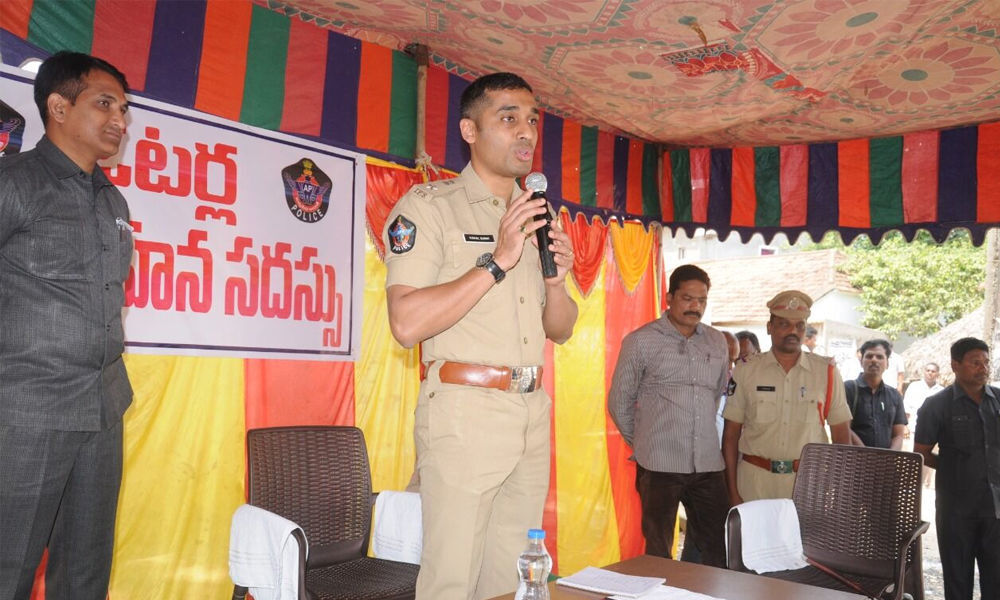 Highlights
East Godavari SP Vishal Gunni visited three sensitive villages of Peddapuram, Jaggampeta and Prathipadu assembly constituencies on Tuesday to create awareness among voters
Kakinada: East Godavari SP Vishal Gunni visited three sensitive villages of Peddapuram, Jaggampeta and Prathipadu assembly constituencies on Tuesday to create awareness among voters.
The SP conducted awareness programme on right to vote and asked them to exercise their franchise without any fear or favour.
The SP visited Kattamuru in Peddapuram, Katruvulapalli in Jaggampeta, Dharmavaram in Prathipadu assembly constituencies and created awareness in all the three sensitive villages.
Peddapuram DSP Ch V Rama Rao, SB DSP A Pallapu Raju, SB CI S Rambabu accompanied the SP during the vast.