Subhapradham commences in Tirupati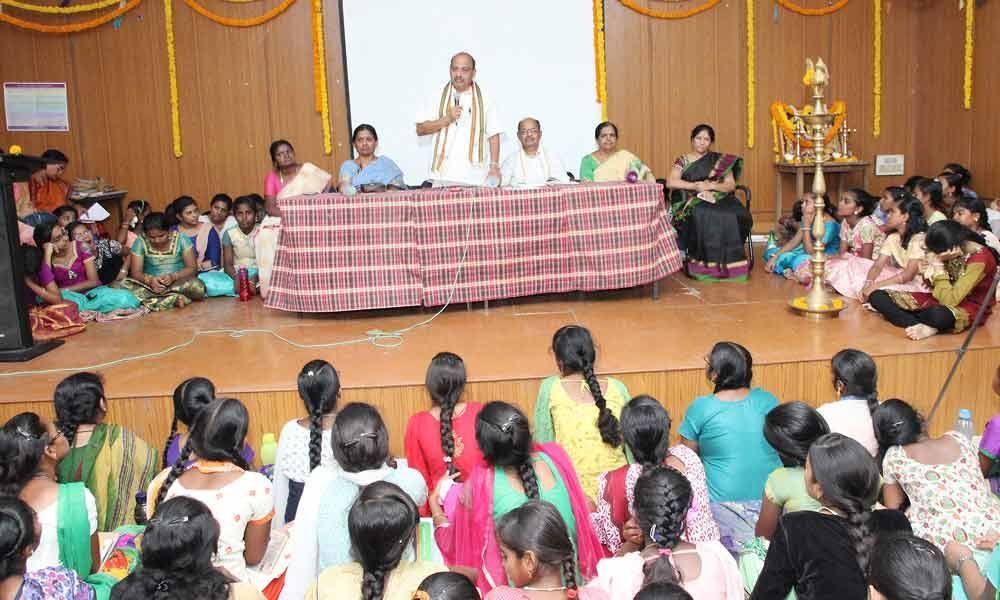 Highlights
Aimed to evolve moral values among students- HDPP Secretary
Tiruapti: The aim of Subhapradham is to evolve moral values among children which are embedded in Hindu Sanatana Dharma, said Dr Ramana Prasad, the Secretary of Hindu Dharma Prachara Parishad (HDPP) wing of TTD.
The weeklong summer training classes, Subhapradam has commenced at seven TTD educational institutions in Tirupati on Monday. Participating in the inaugural program at SPW Degree and PG College Dr. Ramana Prasad said this unique program commenced in the year 2012 and nearly 2500 students of 7th, 8th, 9th classes from AP and Telangana took part this year with 100 tutors.
He asked the students to make use of this seven-day programme in upgrading their knowledge on the tenets of Hindu Dharma, moral values, festivals and their importance etc.
Meanwhile these classes will be organised to the students in SV JUNIOR College, SV Arts College, SGS Arts College, SPW JUNIOR College, SGS Arts College and SPW Polytechnic also. The TTD is also taking care of transportation by paying bus charges to the students, study materials besides free, boarding and lodging facilities during the training period. The program managers had drawn up a devotional cum scientific timetable of activities from morning 6am to night 8.30pm.
Besides providing breakfast, lunch, buttermilk in afternoon, dinner at night the students were also introduced to Yoga and cultural activities like music etc. The students were also imparted knowledge of Tirumala Divya kshetram, Srivari festivals and also rudiments Of Srimad Bhagavad Gita.
HDPP OSD G Damodar Naidu, SPW Degree College Principal Dr K Mahadevamma, Co-ordinator Smt Ramadevi and others were also present.