Vijayawada: Urban Local Bodies have key role in checking air pollution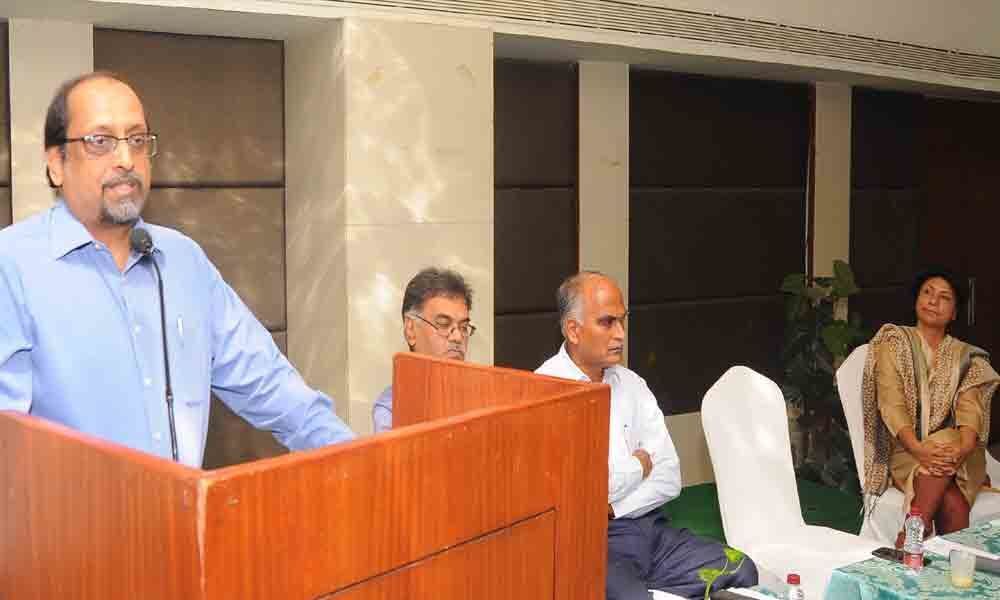 Highlights
1. Special CS to state govt Neerabh Kumar says reasons for pollution in cities and towns differ from one another.

2. Air is more polluted in Vijayawada than other cities in the state .
Vijayawada: Urban Local Bodies (ULBs) and other stakeholders have to play a key role in checking the air pollution and different cities and towns have different reasons for the air pollution, said Neerabh Kumar Prasad, Special Chief Secretary, Government of Andhra Pradesh. Stating that almost all cities in the state were facing the road dust problem, he said it should be checked mainly by the municipal corporations and municipalities.

Neerabh Kumar addressed a one-day workshop orientation conclave on 'Air Quality management: Building Strategies for Clean Air, organised by Andhra Pradesh Pollution Control Board (APPCB) in collaboration with Centre for Science and Environment (CSE). Experts on environment and representatives of various organisations attended the event.
Addressing the gathering, Neerabh Kumar said the respirable suspended particulate matter (PM 10) is more in Vijayawada compared to other cities He said the RSPM is 104 in Vijayawada, 66 in Nellore, 71 in Guntur, 77 in Visakhapatnam and 71 in Kurnool.
He said many studies were conducted and research was done on pollution and now the time has come for action. He further said emissions from vehicles, impact of NTTPS located in Ibrahimpatnam and road dust are some of the reasons for the air pollution in Vijayawada. Neerabh Kumar said micro level planning is required to check the air pollution.
Anumita Roy Chowdhury, executive director, Research and Advocacy, CSE, said the there are various reasons for the air pollution. She said air pollution is caused by stone crushers, rice mills, vehicles (emissions from vehicles) thermal plants etc. AP Pollution Control Board chairman D S S Prasad said the board had collected the data of air pollution and been working out with other stakeholders ways to check pollution and create awareness on it.