Vizianagaram: Minister Botcha Satyanarayana alleges large-scale graft during TDP regime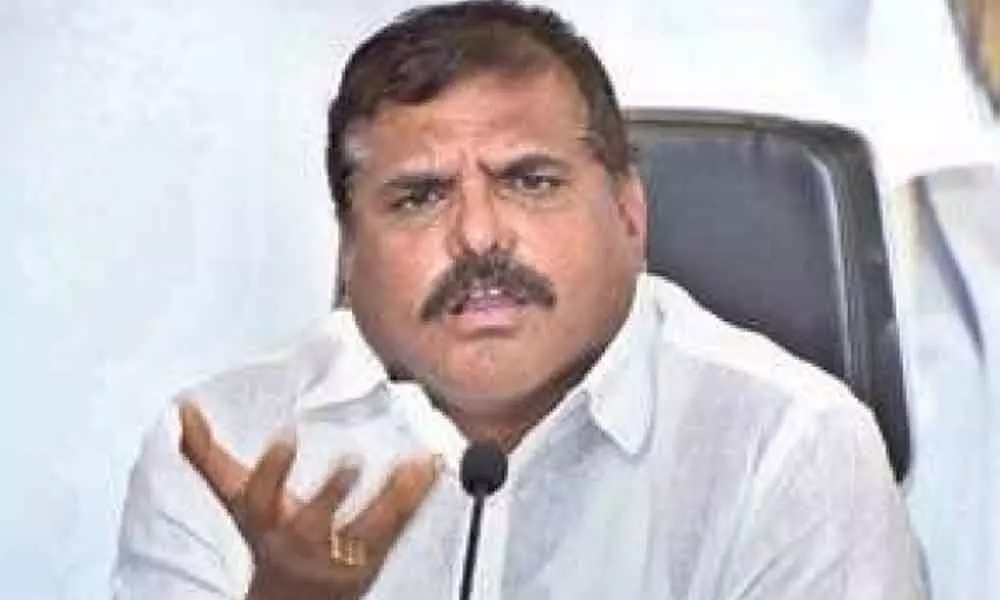 Highlights
Minister for Municipal Administration and Urban Development Botcha Satyanarayana has alleged that the previous TDP government had misused funds in a large-scale in the housing projects
Vizianagaram: Minister for Municipal Administration and Urban Development Botcha Satyanarayana has alleged that the previous TDP government had misused funds in a large-scale in the housing projects. They had looted the public money by paying excess bills to the contractors, he said. On Monday the Minister spoke to the media after taking part in Padayatra in Nellimarla.
Speaking on the housing projects constructed by Township infrastructure development corporation (TIDCO) during the TDP regime, he alleged that the actual construction cost was Rs 1,500 per sq feet but the TDP government had paid the contractor Rs 2,000 per sq feet.
Around Rs 3,600 crore was taken from the banks to construct houses for the downtrodden but the houses were not completed. However, the funds were looted by the contractors and leaders, the Minister alleged.
"We, the government of Andhra Pradesh under the leadership of Y S Jagan Mohan Reddy has assured to give 300 square feet houses to the poor at free of cost but the TDP is instigating people against the government and politicising the issue. But we will keep our promise and definitely distribute the houses to the beneficiaries," Botcha said.