Maruti Introduces Black Edition Arena Models with no extra premium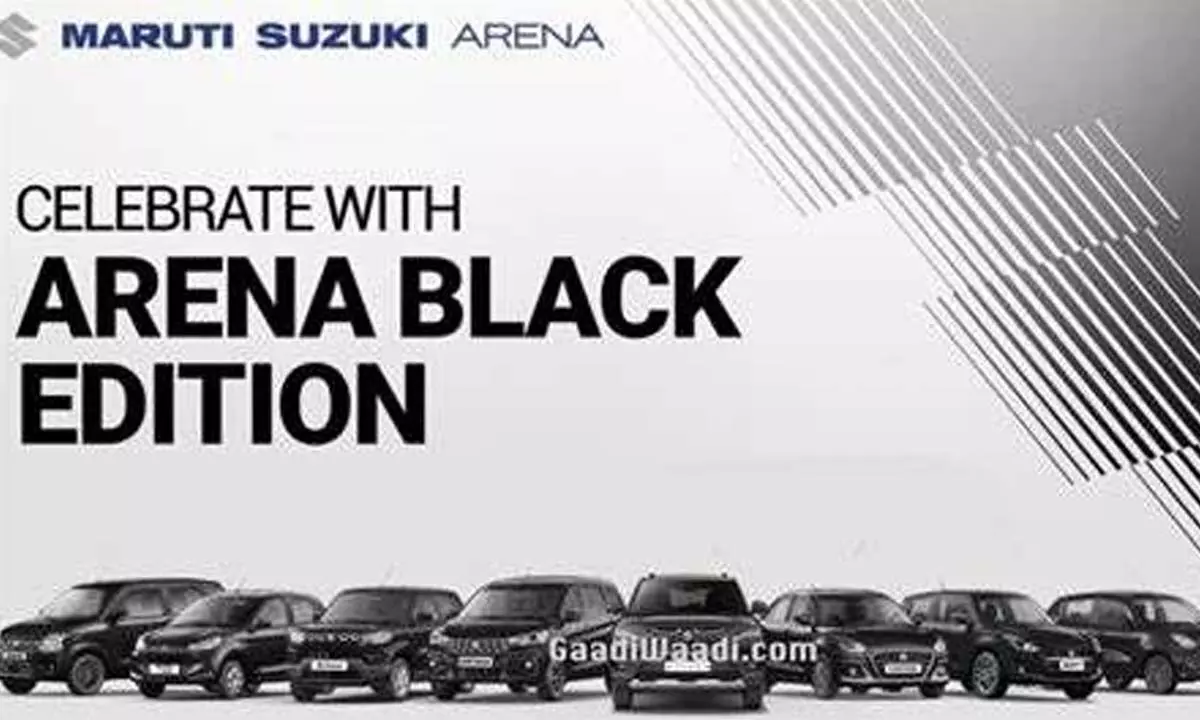 Highlights
Recently numerous company's have been introducing the black editions, the company Maruti has now, to mark its 40 anniversary celebration, it has introduced special matte editions.
The company has introduced the black share across its Arena range, except for the entry level Alto 800
Variant
Price
ZXi
Rs. 10.95 lakh
ZXi CNG MT
Rs .11.9 lakh
ZXi+
Rs. 12.38 lakh
ZXi AT
Rs. 12.45 lakh
ZXi+ AT
Rs. 13.88 lakh
All prices are ex-showroom Delhi
Maruti has now joined the trend of introducing black edition of all NExa models, as part of its 40th anniversary celebration. The company earlier teased special matte editions during Auto Expo 2023, the company now introduced the pearl midnight black shade across its Arena range, except for the entry-level Alto 800 as well.
The Arena cars will now be available in a special pearl Midnight Black Exterior color, same as the NExa lineup
-Apart form the color, no other visual or mechanical changes have been made
-Brezz's ZXi, and ZXi trims are available with this special black color option
The carmaker is yet to specify the black edition variants of other Arena cars
-Maruti Brezza Black editions is priced similar to its equivalent montone trims.
The company, Maruti, except for the Brezza, the company has not mentioned the specific variants fro other Arena cars, which would be available in this new color. For the time being, the Brezza'a higher specced Zxi and Zxi+ trims are offered in the new black shade. Based on this, we might anticipate that, the top-trims of other models, would be available in this special edition. For the reference, here are pricing details of the black edition of the Brezza.
No visual alteration or mechanical changes 4 Similar to what we have witnessed with regards to black editions of Nexa cars, the Arena models too would not have any other visual alterations, except with regards to color, nor any feature additions will be done. Also, the cars will not be altered mechanically and it will be offered with same engine and transmission options.
But when it comes to special Dark Editions of Tata Vehicles, they are available with more tweaks such as blacked out alloy wheels and all-black interiors.
No expected premium
The black edition of the Brezza is priced similarly to its equivalent monotone variants and since Martui is not offering any other changes, we might expect all other Arena cars to be priced similar to their corresponding monotone trims.