An opportunity, not an obstacle to spur the economy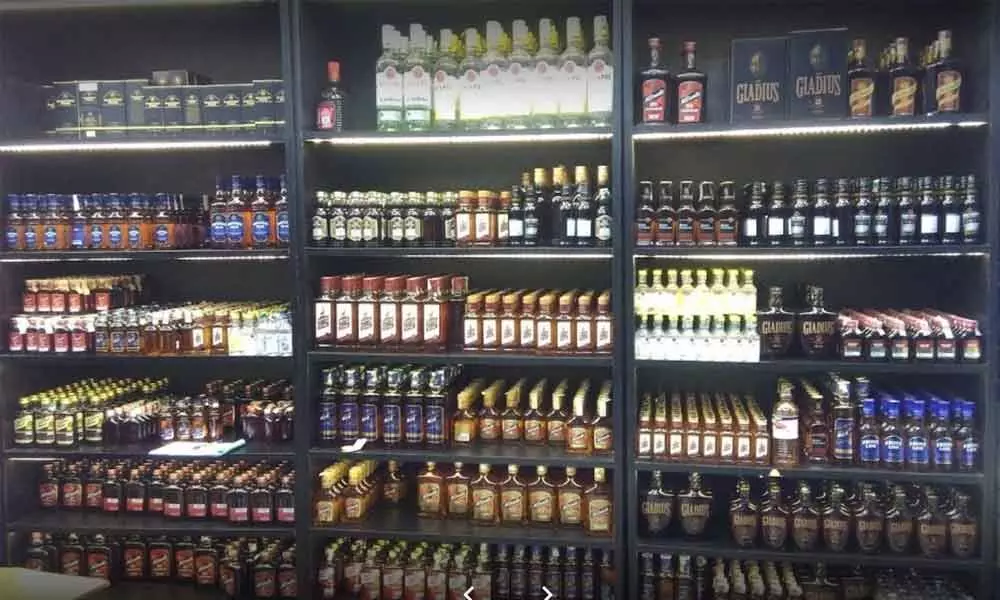 Highlights
The Government's recent order to allow liquor stores to re-open is encouraging in this pandemic-ravaged economy.
The Government's recent order to allow liquor stores to re-open is encouraging in this pandemic-ravaged economy. However, if States and consumers are to reap the full benefits of this, while staving off a rise in infections, facilitating online sales of alcohol is a promising avenue to consider.

India is a paradox when it comes to the story of alcohol. Earning nearly Rs. 2.48 trillion annually from alcohol excise duties, India, the third largest economy in Asia, offers tremendous potential. Changing demographics and evolving cultural attitudes has positioned the Indian beer industry to grow 5% in total volume CAGR, to reach three billion litres by 2023. However, despite its veritable impact on the country's economy, the industry is burdened by complicated legislations, and for almost 40 days, a complete ban on sale.
When the lockdown was announced, the extent of the implications was unknown to the AlcoBev industry – supply chains ground to a halt and millions of litres of unconsumed alcohol had to be drained as stores and pubs were shuttered. The ban on the sale of legitimate liquor also deprived States of tax revenue that could be used to fight the pandemic – States lost over Rs. 700 crore a day in liquor revenue during the period.
While the intensity of each phase of lockdown has been punctuated by varying degrees of relaxations, the Governments most recent announcement to allow liquor sales in certain zones has invigorated prospects not just for the industry but the States for whom this is a lucrative revenue stream. In fact, within just a day of re-opening, liquor stores in Telangana registered sales of over 90 crore INR and many others have witnessed a similar upward trend in revenues.
However, the resumption of activity poses a pressing challenge, as evidenced by the millions of consumers thronging outlets across the country flouting the requisite physical distancing norms. How do we ensure these stores do not turn into vectors of the disease and perpetuate the problem of infection? The solution to this is simple - online sales of alcohol, preferably of lower alcohol content such as beer and wine. With social distancing becoming the 'new normal', this change could considerably benefit the States and consumers.
Several States like West Bengal and Chhattisgarh have effectively adopted this method to ensure availability of alcohol to consumers while staving off the problem of overcrowding. The proliferation of internet consumption in India proves fruitful for online sales. Further, it also provides farmers the necessary stimulus to maintain a regular flow of income during this difficult period.
While India is still exploring options, countries like the UK and USA have established app-based companies that facilitate takeaway and delivery of alcohol. South Korea became the latest country to permit retailers to sell alcoholic beverages on mobile apps and the internet during this pandemic by amending its 'Liquor Tax Act'. This mechanism has enabled these countries to control their supply channels while ensuring a constant stream of revenue.
In a diverse country like ours, implementing online sale of alcohol could be challenging but not impossible; the benefits of implementing an online infrastructure for alcohol delivery far outweigh the costs and there could not be a better time than now. This will not only help in reducing footfalls at retail stores but will also lead to increased cash flow, not to mention protect the livelihoods of millions of workers employed by the industry. It will also help counter the negative effects of the lack of accessibility to alcohol.
When the lockdown was implemented, the ensuing scarcity of liquor precipitated a booming black market – we saw an increase in tipplers looking for ways to make homemade alcohol while availability of unlicensed hooch and bootlegged booze soared. The increase in illicit and spurious alcohol, which has claimed thousands of lives in the past, led to the death of nearly 10 people in the country within a month.
Creating a road map for home delivery of alcohol is undeniably advantageous. In the past, there have been pilots conducted in a few cities in the country through delivery apps like HipBar and Dunzo which were forced to cease due to permit issues. We can look to their success stories to design an effective framework. With a strongly regulated online ecosystem that includes KYC checks and Aadhaar verification, we can devise a model where due diligence is followed, and supplies are monitored.