AirVoxels taps AI for better 3D design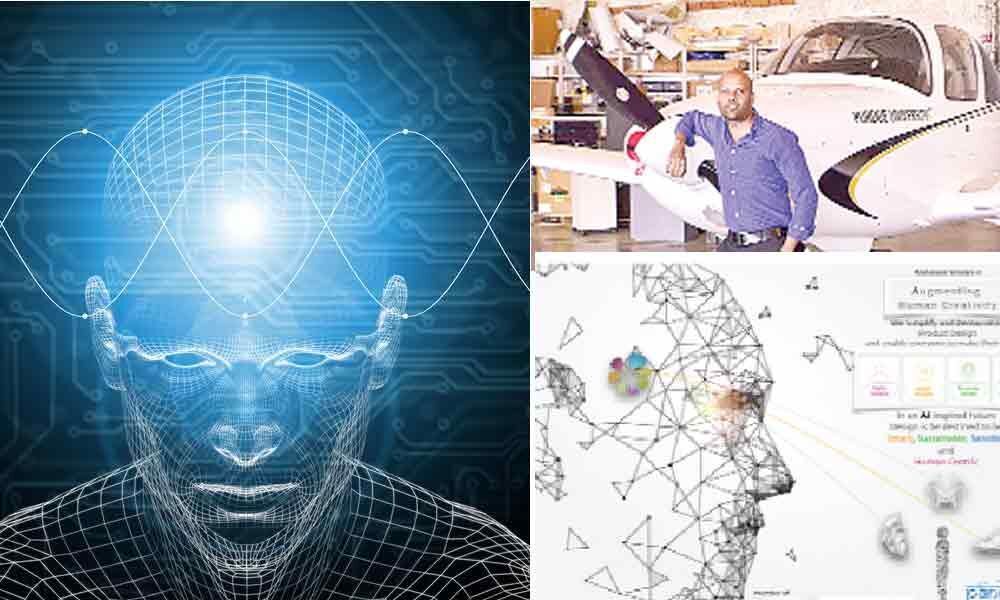 Highlights
A new-age 3D simulation platform from Paninian India, it democratises product design in healthcare, defence and aerospace
Challenges are an opportunity to reinvent an idea and bring in innovation. Startups thinking on these lines come with a new business model that is unique compared to advanced countries.
One such idea born out of understanding the Indian ecosystem is AirVoxels, an Artificial Intelligence empowered platform that aims to simplify and democratise product design and enable a designer or maker to get a personal, readily printable and globally valued 3D model.
The thought of an AI inspired future to have smart, sustainable, sensible and human centric designs led Raghavendra Adla to found Paninian India Private Limited, a deep tech startup in August 2018.
A doctoral researcher from Purdue University, Adla went on to automate tasks in artificial intelligence for fintech companies and other like retail giant Walmart.
In 2017, he founded Paninian Inc in the US, as he wanted to augment human creativity through AI.
The need to bring a shift in the trend of applying AI to automate human task, brought him to India.
Raghavendra says: "There is a bigger purpose for AI, primarily for a geography like India where job creation is a need. We want to make it simple for any maker to create things. Moreover, enterprises should be equipped to be a part of Industry 4.0."
More than an opportunity, Adla cited the need for personalised 3D models in the medical device sector.
Other than healthcare, their additive design 3D simulation software also intends to provide solution to the aerospace and defence, automotive and consumer segment.
Currently with a focus on the healthcare sector, the Hyderabad-based startup looks to enable doctors with personalised and cost-effective solution of 3D printed models used for surgical planning.
They are working with two private hospitals to provide personalised surgical models.
However, for providing an AI driven personalised service, the startup initially had to dedicate their time for collection of data.
At present, the platform is under the process of clinical validation which is expected to be received in the coming three months.
Besides, most of the vendors in the market being international players, AirVoxels intends to be FDA approved in the next six months.
"There is a huge gap between current offering which are licenced based software's essentially not assuring about the outcome. Here, we are bridging the gap, not only by providing the software in simplest way possible but also customising it to the customer's needs with complete assurance on outcome," Adla says.
He further informs: "In India, the barrier of design innovation is complicated software. We definitely intend to break it for which we are looking at cognitive AI wherein understanding of expert terminology is not required.
However, our current priority is in the medical device sector as we have a customer willing to pay."
Coming to the aerospace domain, Paninian India is qualified as internal auditor complying with AS 9100 Rev D standards and IAQG Qualified External Auditor as Advisor.
In this sector, the startup aims to replace conventional process of making a prototype with metal 3D printing. According to the founder, this intervention reduces the process time, material wastage and reduces electricity and water usage.
As Adla says, "Getting a superior design is not feasible through conventional method. Especially in Indian aerospace wherein requirement for components are in low volume, industry 3D printing will add value.
For advanced projects there is a need for vendors to provide rapid prototype. Industrial 3D printing is the right solution to maintain time and cost as low as to turn out a prototype."
The founder is in the process of convincing vendors to adapt advanced capabilities. "We feel if we do not take up this opportunity and catch up with the rest of the world, we might be losers in Industry 4.0.
We are trying to convince these vendors that our platform is better than having four other licences and couple of expert engineers to manage the entire process of design.
With AirVoxels, we are able to drastically cut those costs and complexity," he adds.
Adla says that he has been trying to give out a message that indigenisation is one of the misconceptions, as it is replication of what has been done 30 years back in other advanced nation.
"We are trying to tell these vendors to pitch innovation rather than indigenisation on the back of rapid prototyping at low cost."
The founder envisions additive manufacturing in India to be on par with National Additive Manufacturing Innovation Cluster in Singapore.
or this, he requests the authorities to bring in a policy framework to enable the ecosystem to grow faster.
He goes on to say, "here in India, we interacted with enterprises and none of them have a small design centre.
In Singapore additive manufacturing is considered as a strategic capability. With AirVoxels, we look to bring down the barrier towards adapting additive manufacturing."
The company has 15 expert advisors on board and a nine member team including mechanical engineers, computer science and material science graduates.
The startup has signed MoUs with some IITs to collaborate on terms of knowledge sharing in material science. To cater to specific advanced capabilities, it has tied up with three vendors in the US.
Adla finds it too early to comment on the revenue model and without disclosing the amount of investment, he says they look to raise nearly $1 million for overall growth in the next two to three years.
"We are also looking at those opportunities which are not happening in America. We have our eyes on 5G roll-out, a game changer in mobile healthcare.
India is just not a low-cost destination for developers but it can also drive some of the R&D with the right policies in place," concludes Adla.
Interested in blogging for thehansindia.com? We will be happy to have you on board as a blogger.