LPG Prices See Sharp Hike from Today; Check the Latest Rates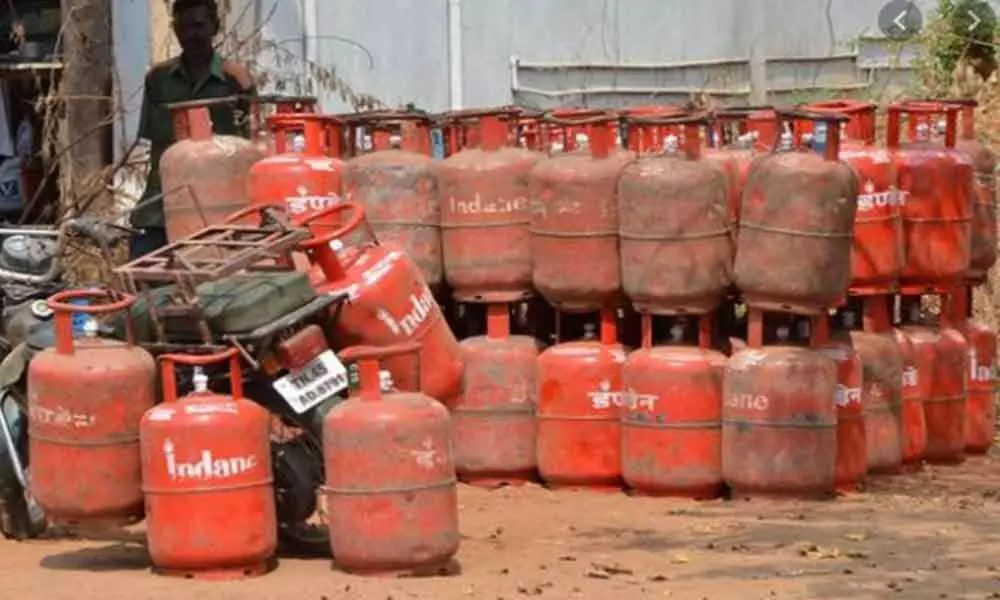 Highlights
The non-subsidised LPG cylinders prices have been increased by up to Rs 147 per cylinder.
The price of a 14.2 kg non-subsidised LPG cylinder in Delhi has increased from Rs 714 to Rs 858.50 on January 1; the LPG cylinder price in Mumbai has gone up from Rs 684.50 to Rs 829.5.
From today onwards the state-owned marketing companies have increased the prices of non-subsidised LPG cylinders by up to Rs 147 per cylinder. In the past few months, this is the sixth straight hike in LPG cylinder prices. On January 1 the rates were last increased by more than Rs 19. From August, the companies are increasing LPG prices every month, thereby giving a tough time to the common man.
According to the state-owned Indian Oil, which supplies more than 30 lakh cylinders all over the country every day, the price of a 14.2 kg LPG cylinder in Delhi has gone up to Rs 858.5 from Rs 714 on January 1. The new price in Kolkata is Rs 896, which is a sharp rise of Rs 149. Now in Mumbai, a non-subsidised LPG cylinder will cost Rs 829.5 earlier it used to cost at Rs 684.50. While in Chennai the LPG cylinder will cost Rs 881 and earlier it was priced at Rs 734.
List of Revised LPG Prices in Metro Cities:
 Delhi: Rs 858.5 (Hike of Rs 144)
 Kolkata: Rs 896 (Hike of Rs 149)
 Mumbai: Rs 829.5 (Hike of Rs 145.5)
 Chennai: Rs 881 (Hike of Rs 147)
To each household, the central government offers 12 cylinders on subsidised rates yearly. Every month the tax on LPG changes, based on the fluctuation in the average international benchmark LPG rate and foreign exchange rate. With every rise in global standards, GST (Goods and Services Tax) on LPG is calculated. It is calculated based on the market price changes but not on the base price.
The government gives a higher subsidy to subsidised customers through the scheme of direct benefit transfer, whereas the non-subsidised category does not get any such benefits. Those who buy non-subsidised cylinders have to pay the market price in addition to the GST on market price.