Volty IoT to set up mfg plant in Andhra Pradesh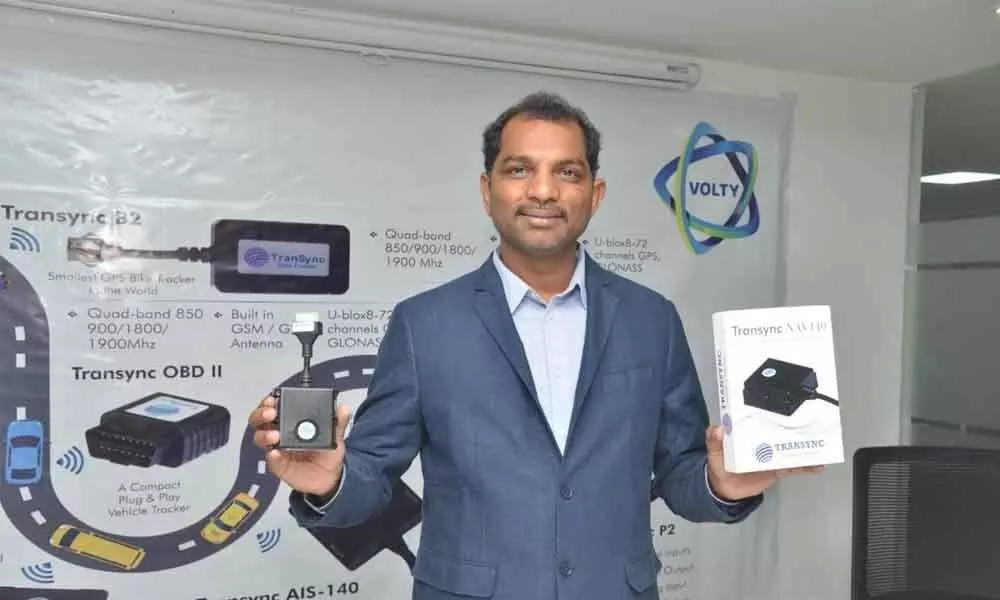 Highlights
Plans to raise $5 million next year to expand operations overseas
Hyderabad: City-based Volty IoT Solutions, which is into the manufacturing of GPS and IoT devices, is gearing up to establish a manufacturing unit in Andhra Pradesh with an investment of Rs 50 crore.
The company plans to raise $5 million which will go into the new plant and for overseas expansion.
"Our plant which will come up near Mangalagiri in AP will become operational in July next year.
It will have a manufacturing capacity of 2,000 devices per day. With the new plant, our manufacturing capacity will increase to 3,000 devices per day," Konark Chukkapally, company's CEO, told the media here on Monday.
The company's existing plant in Hyderabad produces 1,000 devices a day.
The new plant will be a dedicated facility to manufacture AIS 140 GPS devices and the company is bullish on capturing the growing local market opportunities in sand and mineral mining and passenger safety devices in all public transport vehicles. The new plant will employ 400-500 people.
"Our R&D team has been working on the AIS 140 product for last three years and we are one of the first certified manufacturer and only manufacturer from Andhra Pradesh and Telangana," Chukkapally added.
The company has so far sold more than two lakh devices of various models in India and overseas market. During the current financial year, it has sold 70,000 devices and expect to double the sales by the end of financial year.
Volty has targeted Rs 100 crore turnover during the current financial year against Rs 20 crore last fiscal. "We are confident of Rs 200 to 300 crore annual revenues in next two years," the CEO said.