Actor Shine Pandey shares how he quitted IIT to become an actor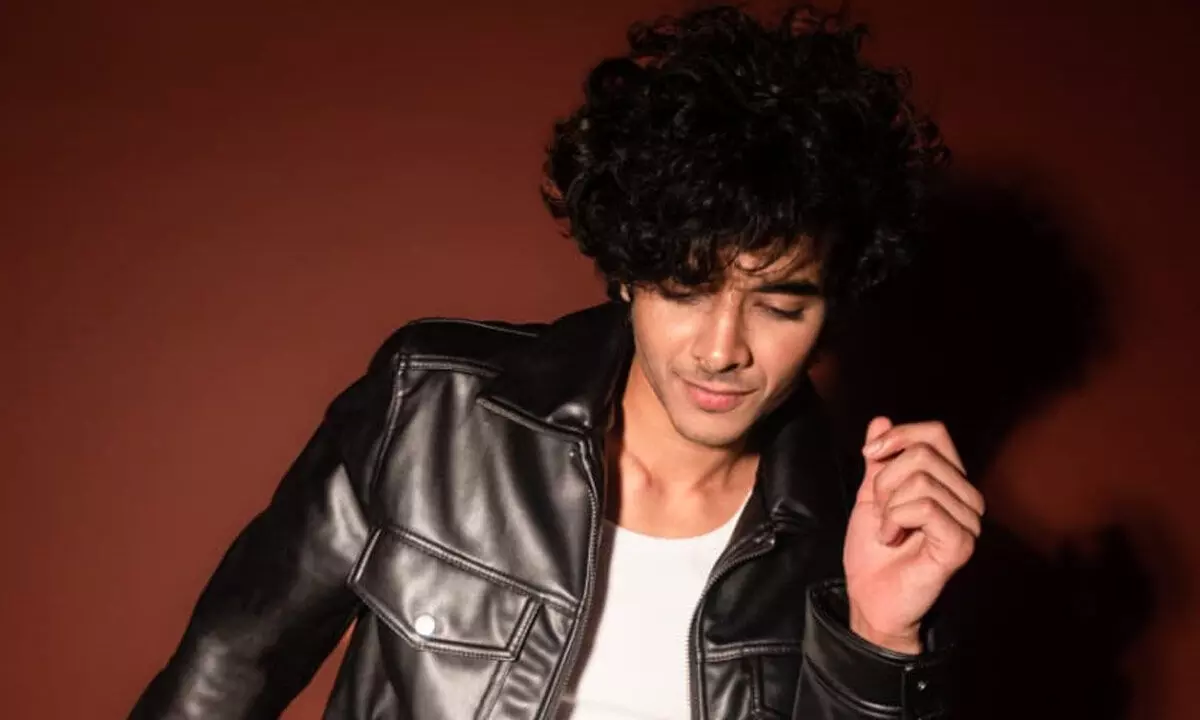 Highlights
Debutante actor Shine Pandey is set to play the main protagonist in his debut web series 'UP65' based on a Hindi novel by the same name, written by Nikhil Sachan. Helmed by director Gaganjeet Singh, the show is set to release on 8th June on Jio Cinema
Debutante actor Shine Pandey is set to play the main protagonist in his debut web series 'UP65' based on a Hindi novel by the same name, written by Nikhil Sachan. Helmed by director Gaganjeet Singh, the show is set to release on 8th June on Jio Cinema.
Sharing his excitement on his acting debut, Shine says, "I am really excited but also it's more of a mixed feeling. As this would be the first time where my friends, family and everyone else who knows me will watch me on screen. Thinking more about this is kind of overwhelming but also exciting. Looking back to 5 years from now I would have never imagined any of this happening but I had always believed in myself, so all of this is just magical and I am just grateful for each and every hour that passes by."
Talking about his character from the show he informs, "Nishant Kumar' is a boy from Kanpur who is sincere, motivated and childlike. He believes he can excel and grow in life through studies and book knowledge. But the universe has different plans for him in every step. On the 8th of June 2023 you'll need to join Nishant's journey and then feel everything that he has been feeling and realising over the time to know about this beautiful boy."
Informing about how he landed into the role, he says, "I had gotten a call from casting that they would like to test me for a show 'UP 65' for the character Nishant. I don't exactly remember why but initially I was not so keen on auditioning for it, I might have been caught up with some work so I did not even remember about this for a week so I was called again and then I gave the audition and forgot about it. Then after 3 months or something on December 3rd 2021, I was locked for Nishant."
Speaking about how acting happened to him he states, "I would say in 12th standard I was a lost soul in life. Trying to figure out everything and was not ready for the college or mainly work 9 to 5. So, at that time I was in studying in Fiitjee, Hyderabad preparing for IIT. I had already given up on it and did not want to study any further. It was very random that one evening one of my hostel roommates told me that I can try out acting, during which I had no idea about any of this. But he kind of believed in me which made me think that maybe yes, I can give it a shot. So, I started looking for auditions around me in Hyderabad but I had no idea how to approach this. So finally, I thought maybe I needed to go to Mumbai because that's where it all happens. This got me feeling very excited."
He further adds, "After all this research, I thought first I need to find an acting school in Mumbai to begin with. But now the problem was how will I convey this to my mother and the news that I don't want to study anymore, go to Mumbai. Surprisingly my mom was supportive and believed that it's my journey, which was really helpful to me. So, I came to Mumbai in 2018 during rains and joined acting school which goes by name Anupam Kher's actor prepares. I did my diploma in acting and that's where I explored the craft and ever since I am drawn to this and I've realised that this is what I want to do in life. And ever since, I started learning many new things and believing more in myself. Thus began a new chapter in my life."
It also stars Pritam Jaiswal, Abbas Ali Ghaznavi, Jay Thakar, Pragati Mishra, Ria Nalavade, Anmol Jyotir in pivotal role.