Shivarajkumar's Ayushman Bhava First Day Collections In Crores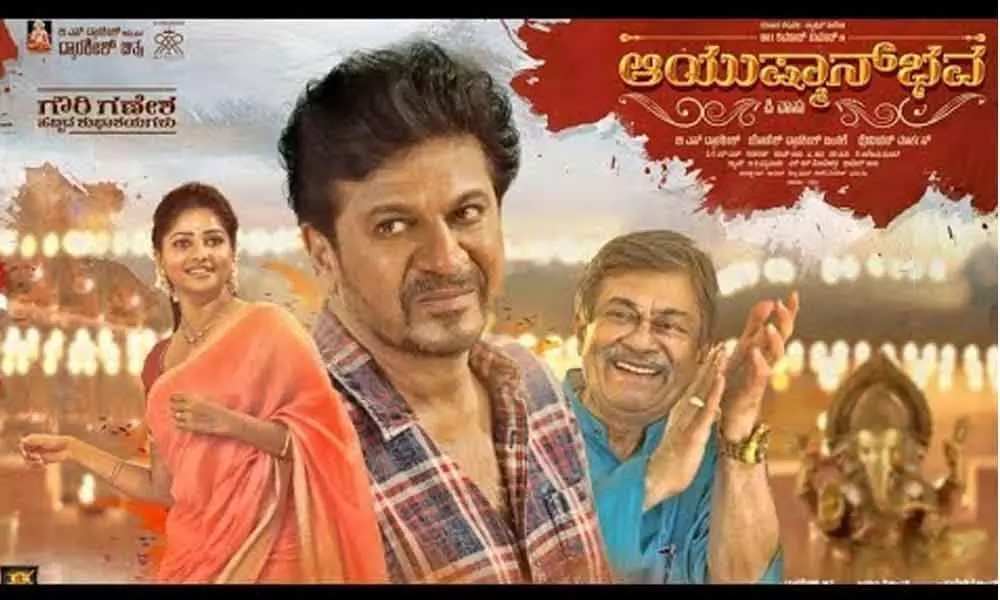 Highlights
Shivarajkumar's Ayushman Bhava is a box office winner.
Shivarajkumar's Ayushman Bhava is a box office winner. The family drama has opened to a rousing reception at the box office with both the audience and critics giving a thumbs up to the movie. Weekend shows are booked and movie is running to packed houses across the state.
Ayushman Bhava is directed by P.Vasu who's synonymous with horror flicks which gives an insight into paranormal activities. In his latest movie, the director gives an insight into human psyche and deals with emotional conflicts beautifully which is a big plus for the movie.
If you are waiting to know how much was Ayushman Bhava's first day collections at the box office, then you will be thrilled to know that the Shivarajkumar movie collected nearly 3crores on its opening day itself. Isn't that impressive?
Ayushman Bhava has an impressive star cast with the likes of Rachita Ram whose performance has been much talked about. Suhasini Maniratnam, Shivaji Prabhu and Anantnag are seen in key roles. If you are still undecided about watching the movie, then do read our critic's review of Ayushman Bhava.